03.24.18
Gemini version available ♊︎
Need law quality, not low quality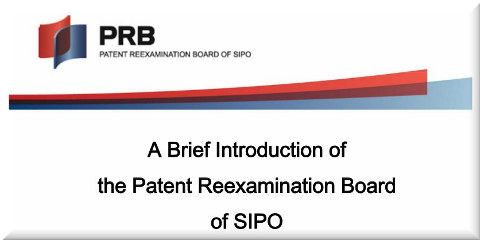 A three-year-old presentation about PRB [PDF]
Summary: The Patent Reexamination Board (PRB) of China's State Intellectual Property Office (SIPO) has just tackled SEP (standard-essential patent), but only after a lot of abuse from a CPC-connected patent parasite which targets foreign companies
THERE is plenty of discussion about patent quality these days. Earlier this month nearly a thousand patent examiners from the EPO complained that patent quality had declined. That's a quarter of the total number of examiners; many of the rest were probably just too afraid to sign the petition (especially amid rumours of staff cuts). The EPO's Boards of Appeal (BoA) are already under heavy attacks, so it will be hard for them to speak about quality without risk of rather 'fatal' retribution (they have already been sent to 'exile' and a colleague had his career destroyed).
"SEP has come under strong scrutiny in Japan lately (much to the concern of the patent trolls' lobby) and if the patent office gets it wrong on SEP, then destruction of innovation is assured."Longtime readers of ours know we're not against the system but rather pro-patent quality (i.e. reform). The system lost sight of its original purpose, especially in recent decades. A few years back China went down the same trajectory, in essence granting a lot of patents only a minuscule proportion of which was actually worth a damn (that's the portion which gets translated from Mandarin and 'exported' to other continents in the form of patent applications).
Earlier this year we wrote about how China had begun bullying Korean giants (notably Samsung and LG) using patents. This already repelled and drove out parts of LG. Samsung has stayed and fought back, even with some lawsuits (as we covered earlier this month).
According to the patent trolls' lobby (IAM), which wrote this paywalled post yesterday, SIPO (China, not Croatia) has just found a patent it had granted — only to be used by some troll/opportunist (IAM calls it "state-affiliated entity") to harass Samsung — to be invalid. How many Chinese patents aren't worth the paper they're written on (and bytes/magnets they're stored on)?
In the words of the patent trolls' lobby:
China's patent office has dealt a blow to a local SEP developer that last year kicked off an assertion campaign against major television manufacturers in Chinese courts. On February 28th, the Patent Reexamination Board (PRB) of China's State Intellectual Property Office (SIPO) invalidated all the claims to patent number CN 200710141661.6, entitled "Audio decoding". The patent is one of a reported 25 grants owned by Digital Rise, a Guangzhou-based developer of audio standards. A local subsidiary of Samsung Electronics filed the invalidation request on August 17th, shortly after the company became the first foreign target in a litigation spree launched last summer…
It's reassuring to know that China has PRB. SEP has come under strong scrutiny in Japan lately (much to the concern of the patent trolls' lobby) and if the patent office gets it wrong on SEP, then destruction of innovation is assured. SEP is all about monopoly, not fair competition. █
Permalink
Send this to a friend