04.22.18
Gemini version available ♊︎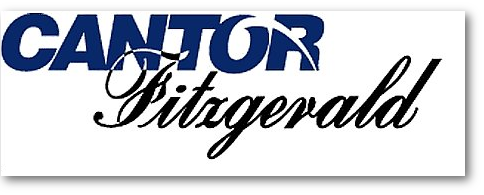 Summary: The managing director of the 'IP' group at Cantor Fitzgerald is leaving, but it does not yet mean that patent trolls will be starved/deprived access to patents
Richard Lloyd, the most extreme among the IAM bunch (patent trolls' lobby), mentioned just before the weekend that Andy Ramer had left Cantor Fitzgerald, a major Wall Street brokerage house that lost 658 of its 960 employees when the World Trade Center was destroyed in the Saudis-led terror attacks.
Tough time for patent trolls? Certainly. As a reminder, they attempted a patent auctioning platform, which is typically a venue for trolls to grab 'orphaned' patents to be 'monetised' (by blackmail). There's even this patent titled "Process and apparatus for conducting auctions over electronic networks" which cites US5774880A and US5905974A from Cantor Fitzgerald (source: USPTO).
Here's what Lloyd wrote:
Andy Ramer, who was one of the driving forces behind the Ocean Tomo patent auctions in the 2000s, has left Cantor Fitzgerald after a little over four years at the investment giant, where he was managing director of the IP group. Ramer is not moving to another position, though IAM understands he is keen to remain in the IP sector. Given the strong entrepreneurial streak he has demonstrated over a number of years, it would not be a surprise if he started his own business. Ramer joined Cantor Fitzgerald in 2013, initially focusing on launching an auction platform.
These auctions are a terrible thing; it's how active patent trolls like Dominion Harbor get patents from massive trolls such as Intellectual Ventures. We need to ensure all these Microsoft-connected trolls go out of business and stop blackmailing companies. One step towards that is ensuring that the facilitators, potentially Cantor Fitzgerald too, fail miserably or exit this so-called 'market'. Patents are not a commodity to be traded or sold unless we come to accept the mythology that patents are "property", "assets", "rights" etc. (they're actually monopolies and when passed around misuse/abuse becomes likely).
Ramer is no stranger to Microsoft-connected patent trolls. He presented alongside with several of them (e.g. Conversant/MOSAID and Finjan) 4 years ago at the "IP Dealmakers Forum". Ramer was on the first panel. He was quoted as telling a bunch of patent trolls and troll feeders: "In the old days you were getting deals where big checks were written up front, which huge backends [...] the calculus has changed. [You] spend a lot of money to get to the pot of gold at the end I'm not going to pay very much." █
Permalink
Send this to a friend