04.22.18
Gemini version available ♊︎
We already know who's always winning: patent lawyers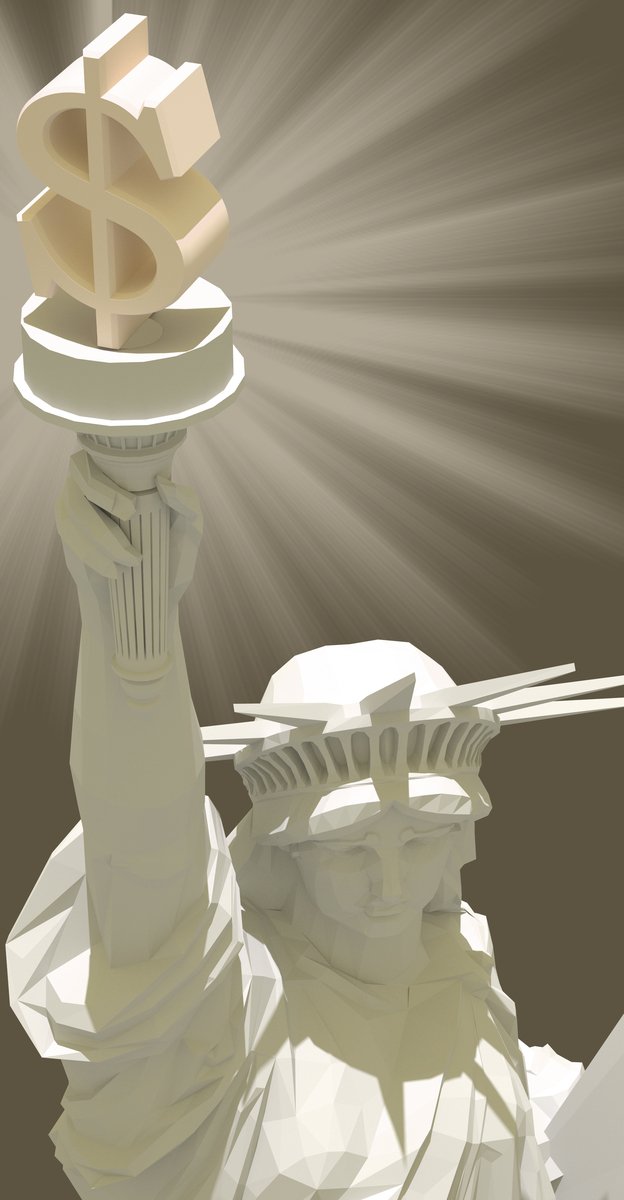 Summary: A look at existing legal actions, the application of 35 U.S.C. § 101, and questionable patents that are being pursued on software (algorithms or "software infrastructure")
In Maxon v Funai, as we've just noted, software patents show weakness at the highest level bar the Supreme Court. This impacts USPTO guidelines.
In relation to the Metaswitch-GENBAND patent dispute, which is a longterm issue, a little more than two years ago we said that "Patent Lawyers and Judges Don't Understand Software Development". It's pretty clear that only lawyers would gain from this dispute. Here is a new article on this subject:
As the communication and collaboration environment grows increasingly competitive, it seems that everyone is trying to innovate. In a quest to be more disruptive, intuitive, and compelling, some companies may even accidentally step on the toes of their competitors. Unfortunately, even the slightest issue can lead to a huge storm of legal problems – particularly when patents are involved.

In January 2016, a jury in the District Court for the United States discovered that Metaswitch was infringing on approximately 7 different GENBAND patents. GENBAND – now Ribbon Communications, obviously responded to this issue quickly, working to ensure that they maintained their position as a 2015 CNBC disruptor, and leader in real-time communications.

[...]

During the trial, GENBAND showed evidence that Metaswitch products were dipping their toes into a selection of patents, including 7,990,984, 7,184,427, 7,047,561, 7,995,589, 6934,279, 6,885,658, and 6,791,971. The products that were found to infringe on GENBAND technology included those in the Integrated Soft switches collection, Session Border Controllers, Call Feature Servers and a range of Universal Media Gateways.
How many millions of dollars have already been spent (wasted) on lawyers? Also consider the longterm Arista-Cisco patent dispute, which severely damaged Arista's business (whereas Cisco is large enough to cope; it even has its own dedicated legal/patent department). Here's a new article about Cisco's latest peril (Susman):
A small inventor-owned software company backed by a powerful law firm are taking on Cisco Systems Inc. over alleged patent infringement. Los Gatos, California-based NetFuel Inc. sued Cisco on Friday,
It's a "software company," so one can imagine that "backed by a powerful law firm" it's just going to try to win the jackpot by asserting software patents against Cisco. Will it win or just go bankrupt trying to win (without success)? Whatever happens, the law firm will gain financially. As we stressed in our previous post, having a software patent is just the first step; defending such a patent inside a courtroom is another matter altogether, especially when fighting against large companies (like Cisco) that can appeal to the Court of Appeals for the Federal Circuit (CAFC) if not the Supreme Court, too.
Case of point?
Konami Gaming, Inc. v High 5 Games, LLC. Covered by Joseph Herndon the other day, he summarised the case as follows: "Slot Machine Patent Invalidated As Being Directed to Ineligible Subject Matter"
In more details:
The '869 patent describes that there is provided a gaming machine arranged to display a matrix of symbols containing elements: each column of the matrix comprising a portion of a simulated rotatable reel of the symbol containing elements, and each of the symbol containing elements of at least one consecutive run of the symbol containing elements of at least one reel is caused to display an identical symbol. Preferably, the identical symbol is selected by a game controller from a subset of available symbols. Figure 1 of the '869 patent, reproduced below, shows a gaming machine with a display having a matrix of elements and symbols comprising portions of simulated rotatable reels.

[...]

Moreover, the Court did not agree that the mere configuration of a consecutive run of symbols in one simulated reel represents something more than changing the rules of the game. A generic slot game, as noted by experts in this case, has ever changing symbols selected at random. Realigning and altering the display of symbols on simulated spinning reels is the very essence of the generic slot game. Changing how often a symbol appears and where it appears in a slot game without more is simply altering the manner of display of random symbols — i.e., changing the rules of the game. Changes to game rules of a generic slot machine using conventional technology are not patentable.

The Court noted that the '869 patent was allowed inter alia because it disclosed an alleged unique method of random selection — virtual spinning of a notional non-visible inner reel. However, a review of the specification and asserted claims indicates that the inventor never actually provided the structure or programming for this process. Consequently, Konami cannot establish that this selection process represents an inventive concept or new technology (or selection process) directed to a generic slot game.
This is arguably a software patent (we say arguably because it's a game on a machine) and it's one of so many that perish, sometimes even in district courts (Nevada's in this case), not CAFC.
Here's a new example involving HTC (from Taiwan). In Local Intelligence, LLC v HTC America, Inc. the court (a low court, district court in California) said that "refreshing a phone's display" is not abstract, but let's see what CAFC says if it does. From the article:
Earlier this month, the U.S. District Court for the Northern District of California ruled that claims related to refreshing a phone's display are patent eligible under 35 U.S.C. § 101.
§ 101 is being attempted here, but whether it's suitable or not remains (potentially) to be decided by a higher court.
And while on the subject of patents on games, watch what Nintendo is doing. As reported several days ago, "the patent is for the software infrastructure, not for new hardware," so it certainly sounds like software. From the article:
While some have been speculating that this hints at a new console in the vein of the 3DS, there's nothing in the language to indicate as such — the patent is for the software infrastructure, not for new hardware, so it could just as easily be for a mobile game or some kind of fancy Switch title (or even some sort of interconnectivity between the two, à la Jackbox Party Packs).
Historically, Nintendo found itself on the receiving end of many patent lawsuits in the US. To name some recent examples that we covered:
Let's hope Nintendo only intends to use such patents 'defensively' (in response to patent aggression). █
Permalink
Send this to a friend