10.20.18
Gemini version available ♊︎
Whose interests does António Campinos represent?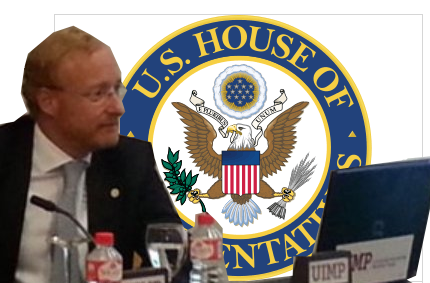 Summary: The European Patent Office doesn't even feel like it's European anymore; it's just an international patent office that happens to be based (primarily) in Munich; insiders and outsiders alike need to ask themselves what these 'European' officials (employing firms outside Europe) have turned the Office into
THE European Patent Office, once a source of pride for Europe, no longer seems to work for Europe (except maybe some law firms that happen to also have branches in Europe). This is a problem and there are legitimate reasons for examiners' dissatisfaction. Those are European scientists, unlike their managers (who are nowadays very rarely scientists; some totally lack any scientific background and experience, qualifications, education etc.) that keep pushing software patents in Europe.
"This is a problem and there are legitimate reasons for examiners' dissatisfaction.""The last panel discussion at our Patenting AI conference dealt with societal and liability aspects of #AI, computational inventiveness, inventorship and entitlement issues," the European Patent Office (or Organisation; the username and name are in conflict as we noted here before) wrote before the weekend. The EPO found a new name/trick for software patents — one that the U.S. Patent and Trademark Office (USPTO) too increasingly piggybacks to dodge 35 U.S.C. § 101. It didn't take long for the EPO to start greenwashing software patents, having written this shortly afterwards: "Is artificial intelligence the 'new frontier' in green technology? Join the discussion at this event…"
We have meanwhile learned, based on this CoinGeek article, that software patents are still being granted to nChain. Shame on the EPO for granting such patents. Shame on nChain for pursuing these. To quote:
According to a blog post published by the firm, nChain has been awarded a new patent by the European Patent Office (EPO). The latest patent—the sixth to be awarded by the EPO—covers a system that uses a trusted device to secure content on another device or computer server. The patent extends the invention covered by nChain's Deterministic Key Generation patent, which was previously approved by the EPO.

The patent, entitled "Personal device security using elliptic curve cryptography for secret sharing, and numbered European Patent 3257006, details how two personal devices can communicate with each other securely using a "common secret" but without requiring that any sensitive private-key information be exchanged. Instead, the technique uses digital signatures to create the common secret each time data needs to be exchanged.
To better understand why the EPO has stooped so low pay attention to who's being consulted: "Consisting of representatives of IP special-interest groups and IP sections of (US) State Bar associations," according to the EPO itself. They tweeted about this too: "The 34th annual meeting of the US Bar-EPO Liaison Council took place at the EPO's Munich headquarters."
So the US decides on how the EPO should be run? Do European politicians also tell the USPTO how to run? If not, why not? Need we assume the supremacy of special interests in the US? Even in Europe? What about China?
Automated translations of technical documents were then mentioned by the EPO just at the week's very end: (warning: epo.org link)
With 25 000 daily users, Espacenet is now one of the most frequently accessed patent information services. The EPO continually works to develop and improve its offerings as users' needs evolve. For example, to address the language barriers inherent in the system as the database grew to contain patent documents in ever more languages, the EPO developed Patent Translate, a tool for automated patent translation. Launched in 2012, the service provides free, "on-the-fly" machine translation of patents for 32 languages, including Chinese, Japanese, Korean and Russian. In 2017 the EPO incorporated neural machine translation technology into Patent Translate to provide even more accurate translations, and the service currently sees 20 000 requests for translation every working day.
This is part of a bunch of tweets that said: "On this day 20 years ago, the EPO launched a free #patent search tool that would change how patent information is accessed across the world. […] A walk down memory lane: On #Espacenet's 20-year anniversary, here are some of the earlier interfaces. See if you remember them! […] 20 years ago #Espacenet was born. 🚀 Now it has over 100 million records from some 100 patent authorities and over 25 000 users per day."
Considering what Espacenet means, we certainly have drifted well away from that. There seems to be nothing European (except the staff) about the EPO. The EPO retweeted (via) this Espacenet puff piece from a patent maximalists' Web site that's apparently based in the US. It's like the EPO often prioritises countries or continents other than Europe and people are noticing. Anything like 'unitary' patents (a la UPC) would make that even worse, enabling firms or trolls from other countries to sue a lot of European firms in a lot of countries (in one fell swoop); what's in it for European firms? Pretty much nothing.
"Brexit does not affect the EPO," Helga Chapman (Chapman IP) wrote before the weekend, stating the obvious without bringing up the UPC at all (as that might complicate things a little). To quote the part in which she belittles EPO corruption, scandals and so on:
The EPO has provided a system which while a little unwieldy and bureaucratic at times (although these issues have been widely addressed now) is generally good for one-stop prosecution of patent applications. Its popularity has in fact led to some problems which were unforeseen by the EPO when it was founded in 1977. It remains the most popular choice for patent protection across its member states including those in the EU and outside the EU.

There will be no change in the existing system used by UK patent attorneys to prosecute, oppose and defend patents at the EPO – they will be in the same position that patent attorneys based in non-EU states, such as Switzerland, have been for many years. Moreover, European patents will continue to protect all the member states of the EPO including the 10 or so countries which are not members of the EU but full members of the EPO. Whether Britain chooses to be in or out of the EU circle makes no difference.
Sadly, the EPO no longer seems to represent the interests of those countries; it arguably works against those countries by offering monopolies to foreign firms that then threaten those countries. EPO management keeps lobbying for UPC, which basically means that it absolutely wants to make things worse.
It should be noted that it has been one month since Bristows (most vocal among Team UPC in the UK) said anything about UPC because their 'unitary' patents conspiracy is up in flames, much like the EPO under corrupt management.
What the EPO needs right now is a reassessment; first, it needs to ensure it actually serves science and technology, not just law firms and second — perhaps more importantly — it needs to check that it actually serves the interests of member states. Otherwise, drop the "E" from EPO. █
Permalink
Send this to a friend