11.25.18
Back in summer (regarding Hytera): Patents on Steroids: ITC is Rushing Embargoes Before the Facts Are Even Known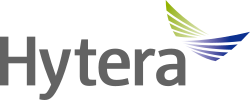 Summary: High-level and large-scale patent disputes (which could probably be resolved or at least settled without lawsuits) are another reminder of the downsides of over-relying on patent lawyers, whose most expensive (profitable to themselves) product is lawsuits
"The U.S. International Trade Commission has shielded Hytera Communications Corp. Ltd.'s line of redesigned two-way radio systems from import restrictions, but maintained a trade block on the original design," Suzanne Monyak said about the latest twist in Motorola's battle at the ITC, based on questionable old patents granted by the U.S. Patent and Trademark Office (USPTO). We recently mentioned again the Hytera case (Motorola tries hard to control the narrative); lawyers want to be seen as winners regardless (legal bills), so as one site put it some days ago, "Motorola Solutions and Hytera both claim victory in USITC patent dispute" (it's a half 'win' for both, half 'loss' as well). To quote:
Both Hytera and Motorola Solutions have claimed a victory in a patent dispute over digital mobile radio products.

Motorola Solutions filed a complaint against Hytera at the US International Trade Commission (USITC) accusing it of infringing seven Motorola patents.

Hytera filed a petition requesting a review of a final initial determination on the matter.

Previously, Hytera vice president, Tom Wineland, said he was confident that the company had not infringed any of Motorola Solutions' patents.

However, in its ruling, the USITC determined that Hytera had infringed Motorola Solutions' patents, and issued a limited exclusion order on any infringing two-way radio products, as well as cease and desist orders.

The USITC also rejected Hytera's request to allow infringing products into the US to repair and/or replace those already in the country.
Hardware-based things cannot be tackled by 35 U.S.C. § 101. This case will go on and will be making more money for lawyers.
In Europe (carmakers) there's also this lawsuit over 18 patents of Broadcom (we last mentioned the lawsuit last week). Here are some details about the outcome, basically a settlement (was litigation necessary at all?):
In fact, according to the source, a court trial slated for Friday has been called off. However, both the companies refrained from making any official statements.

Broadcom had reportedly claimed €1 billion (approximately $1.1 billion) earlier this month from Volkswagen for the unauthorized use of its 18 patents. The company had also threatened the automaker to judicially demand prohibition on production of notable Volkswagen models, including select models of Porsche and Audi, per the reports.

The automaker is alleged to have infringed upon patents concerning Broadcom's semiconductors, Volkswagen leverages for its entertainment and navigation system in select car models.

We note that this is not the first time that Broadcom charged an automaker over patent infringement. In May 2018, the semiconductor company alleged Japan-based Toyota Motor (TM – Free Report) with infringement charges of six infotainment system patents between 2005 and 2014.

[...]

As of Oct 29, 2017, Broadcom had 24,250 patents, with expiration dates ranging from 2018 to 2036. Further, aggressive acquisition policy favors Broadcom with patent wins.

Notably, in the third-quarter of fiscal 2018, Broadcom reported Industrial & other (5% of total revenues) of $225 million, declining 5% year over year. The decline can primarily be attributed to decrease in Intellectual Property (IP) licensing revenues.
After months of litigation (money down the drain) they agreed to no longer pursue this case any further; whose idea was this litigious approach? Probably lawyers'. This is how they justify their job inside or outside those large firms. █
Permalink
Send this to a friend