12.15.18
Gemini version available ♊︎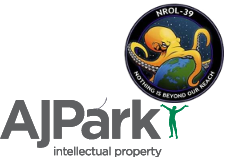 Summary: The Unitary Patent or Unified Patent Court (UPC) has failed; this, however, is no excuse for constantly lying and it's a problem more people ought to speak about because it stigmatises lawyers as self-serving liars, not a legitimate source of honest legal advice
NOT a week and sometimes not even a day goes by without UPC lies. The European Patent Office (EPO) never comments about it, but Team UPC has gotten desperate — to the point of fabricating false rumours and attacking critics anonymously.
An article by Zoe Dewhurst and Jonathan Aumonier-ward (AJ Park) was published a couple of days ago to that effect. Unfortunately, the law firms themselves nowadays write the 'articles' about their business. The trade of journalism is seemingly dead now, having been shot at the back and hijacked by the PR industry (liars). "Guy Wilmot [who] is a partner in the corporate and commercial team at Russell-Cooke" has this new article that spreads two famous lies: 1) that British businesses want UPC (they don't; the litigation giants want it) and 2) that a 'unitary' patent system will materialise (it won't, it seems very unlikely) . "There is also a proposed unitary patent (UPC) which will cover EU member states with a single patent," he wrote. "The UPC has not yet come into force but UK businesses may have been looking forward having a single application to protect inventions across the EU."
"To suggest that there's some imminent UPC isn't being honest. Far from it."What businesses? Name some. Further down he's reiterating the delusion: "Although the UPC is not an EU body, it is subject to the primacy of European law and has a close connection with the EU. The UK government has not yet indicated whether or not it will be possible to remain within the UPC structures in the event of a no deal departure. The UK government has said that it is "exploring" whether or not this is possible. If the UK does withdraw from the UPC (or is forced to), then as with trademarks and registered designs, businesses who wish to protect patents across the EU and UK, will need to file two applications and will hold two separate rights."
Nothing will change. To suggest that there's some imminent UPC isn't being honest. Far from it.
We have meanwhile noticed this UPC propaganda blog giving a platform to David Brophy, whom we mentioned quite recently. These patent extremists who make a living from lawsuits (attacks) call challenges to fake patents an "attack" (who's actually attacking here?). It's about the EPO:
The number of inventive step attacks in opposition procedures at the European Patent Office may be constrained in the future due to a recent change in the EPO Guidelines. According to David Brophy, partner at FRKelly, the change will improve efficiency, although the restrictions may also open up a new avenue for criticising decisions on appeal. Kluwer IP Law asked Brophy what has changed.

'An opponent seeking to revoke a patent will naturally wish to have multiple attacks, since only one needs to succeed. The Guidelines have been changed to make it harder in some cases to launch multiple attacks based on lack of inventive step.
As we've been saying for years, these people intentionally reverse the narrative, portraying the defendants as "attackers" who "kill" and the patent aggressors as "under attack", merely "surviving". This is rather revealing a reversal of roles. We suppose Team UPC also views itself as a victim of "attacks", never mind if it's Team UPC attacking the status quo and the rule of law, not to mention democracies, constitutions, and truth itself. █
Permalink
Send this to a friend