02.13.19
Gemini version available ♊︎
Protecting criminals from those who expose them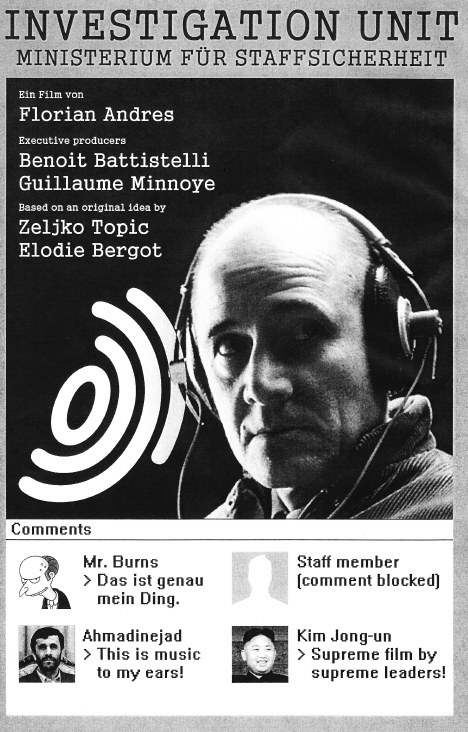 Summary: An utter lack of respect for the privacy of the media and of its sources, in the name of protecting the privacy of those convicted of crimes, as seen in France just like the European Patent Office
THIS is the second part of a series of 5 (part one here) regarding the Benalla affair. Benalla had worked clandestinely at the European Patent Office (EPO) before the so-called 'Benallagate' broke out.
As it turns out, France is now mimicking the EPO modus operandi. The EPO hired a dodgy private firm to help spy on the staff, as we noted in:
The next translation comes from a reader, who read "Mediapart s'oppose à une perquisition de ses locaux dans l'affaire Benalla" and put it all in English as follows:
Mediapart opposes a search of its premises in the Benalla case

The leaders of the information site say they refused a search conducted in the context of an investigation for a restriction of Benalla's privacy.

The Paris Public Prosecutor's Office opened an investigation into "restriction of privacy" and the conditions for recording a conversation between Alexandre Benalla and Vincent Crase in late July, after its broadcast last week by Mediapart, it was reported on Monday from a judicial source.

The online media reported that on Monday morning it refused a search of its premises, where two prosecutors and investigators who wanted to seize the recordings in question as part of this procedure came forward. "There are diligences to find our sources, it is a particularly worrying situation," denounced Fabrice Arfi, co-responsible for the online newspaper's surveys, to AFP.

Mediapart had published on Thursday excerpts from a recording of a conversation between Alexandre Benalla, Emmanuel Macron's former advisor, and Vincent Crase, former LREM employee and reservist gendarme.

According to the news website, this conversation took place on 26 July, a few days after the two men were indicted for violence against demonstrators on 1 May 2018 and in violation of their judicial control.

The judicial source specified that the opening of the preliminary investigation, which also concerns the "unlawful possession of devices or technical devices likely to enable the interception of telecommunications or conversations", took place following the receipt by the Paris prosecutor's office of "elements", the nature of which has not been specified.

A source close to the investigation added that it was not triggered following a complaint from Alexandre Benalla.

"As we are in the context of a preliminary investigation, we have the right to refuse a search and we have therefore obviously refused it, allowing us to comment on this unprecedented situation in the history of the newspaper, and which we consider particularly serious for the newspaper," also explained Fabrice Arfi.
Previously in the Benalla affair in relation to the EPO:
The next part will be published either later today or tomorrow. █
Permalink
Send this to a friend