03.06.19
Gemini version available ♊︎
Deadly trajectories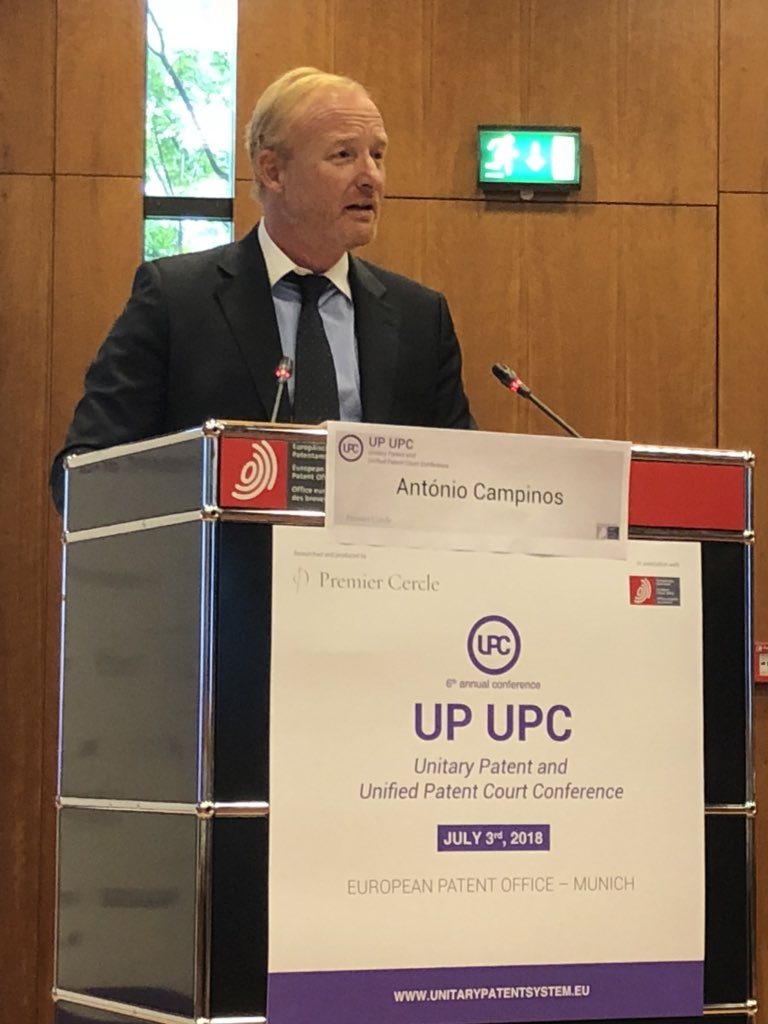 Summary: Granting lots and lots of low-quality European Patents isn't a strategy for sustaining the legitimacy of the Office but rather an assured path towards demise and possible destruction
THINGS are not rosy for António Campinos. His credibility and reputation are fast-declining among staff. The European Patent Office's (EPO) return or retreat to greenwashing and crowdwashing is rather revealing. They pretend that there's participation. Earlier today the EPO wrote: "What action could the EPO take to contribute to a more sustainable environment?"
"When it comes to actual quality of work, the EPO is a mess."Suicides and depressions at the EPO are still a major problem — so much so that, as Benjamin Henrion noted a few hours apart: "SUEPO linking to an article "This Is What Happens to Your Body When You Hate Your Job"…"
We already took note of that yesterday. The EPO is also inviting — yet again — people to the new and dangerous building. It has not made workers happy. They mostly ridicule this building, which is bad for all sorts of reasons (not just for workers but also for residents who live nearby and for wildlife).
When it comes to actual quality of work, the EPO is a mess. A sordid mess. Many European Patents are nowadays being discredited in public and sometimes invalidated by European courts. The UPC is not happening either. Nevertheless, Bristows likely pays for this copy of its blog post (updated again today, for the fourth time, now titled "UK IPO publishes patent case data required for the UPC"; it was mentioned earlier this week). Robert S. Rigg, John K. Burke and Sudip K. Mitra have also just published this new piece that says:
While exit term negotiations continue, EU IP laws continue to apply in the UK. There are certain types of IP rights that will not change even with Brexit, including:

1. UK IP Rights: UK registered and unregistered patents, trademarks, designs and copyrights will remain intact.

2. European Patents: With Brexit, there will be no impact on the current European patent system. Issued European patents obtained from the European Patent Office will remain in effect as they are not tied to EU membership. The Brexit vote does not mean the UK ceases to be a member state of the European Patent Convention that established the European patent system. Pending and future European patent system applications will also not be impacted by Brexit.

a. In addition to remaining in the European Patent system, the UK government plans to continue participating in the unitary patent system and the Unified Patent Court that underpins it.
But there's nothing to participate in because it does not actually exist and there are non-negotiable compatibility issues (no workarounds seem possible). This merely parrots those two famous lies about UPC and Brexit. The UK cannot participate in something that does not exist anyway.
But never say never. As Henrion put it some hours ago: "Is it possible for German law to tolerate a conflict with the EPC until it is resolved (using the excellent fix suggested by Cees Mulder) or does Germany fall out of the EPC system? […] The judges might be frightened to blow up the EPO as well as the UPC…"
"The UK cannot participate in something that does not exist anyway."He cited a new article about the judges' lack of independence at the EPO. As we recently noted, the German Constitutional Court may have also added a 'mole' recently. "We're in an age of lawlessness," I told Henrion, and the EPO "shows one gets away with anything in Germany…" (even bringing weapons, conducting illegal surveillance, bribing and so on).
The way we see it, European courts will continue to invalidate a lot of European Patents. As Dominik Scheible put it earlier today:
The Federal Court of Justice confirmed that German Courts should take into consideration decisions rendered by the EPO deciding bodies and Courts of other EPO member states. If the decisions differ, the German Courts should deal with the earlier reasons in detail.
Reported by Ben Wodecki earlier today was also this new motion by "No Patents on Seeds" — resembling what happened in 'Teffgate' only months after last year's outrages. Are patents on nature/life on their way out? To quote Wodecki:
Pressure group No Patents on Seeds has filed an opposition against a European patent on lettuce claiming it is derived from convention breeding.
The disputed patent (2,966,992) was granted to Dutch food suppliers Rijk Zwaan Zaadteelt.

The patent covers lettuce seeds, plants and the harvest of lettuces that grow in a hotter climate. No Patents on Seeds claims this is a trait found naturally.

According to No Patents on Seeds, these lettuce seeds are derived from conventional breeding without any involvement of genetic engineering.

Patents that cover the process of conventional breeding, as well as on plants an animals derived are prohibited by rule 28(2) for the interpretation of the European Patent Convention (EPC).

Christoph Then of No Patents on Seeds commented: "Patents on seeds can endanger food security. Such patents can block access to biological diversity that is needed by all breeders to develop new and even better varieties. This is especially problematic in times of ongoing climate change."

"These patents are prohibited in Europe for very good reasons. The European Patent Office should no longer simply ignore these prohibitions."
UPC has been very much favoured among large and usually foreign (non-European) companies with patents on nature/life. They don't seem to be getting their way these days. The EPO bet the farm on pleasing these madmen. At what cost? █
Permalink
Send this to a friend