03.17.19
Gemini version available ♊︎
This means that another shallow attempt to nail software patents onto Europe (through courts, not patent offices) may have failed for good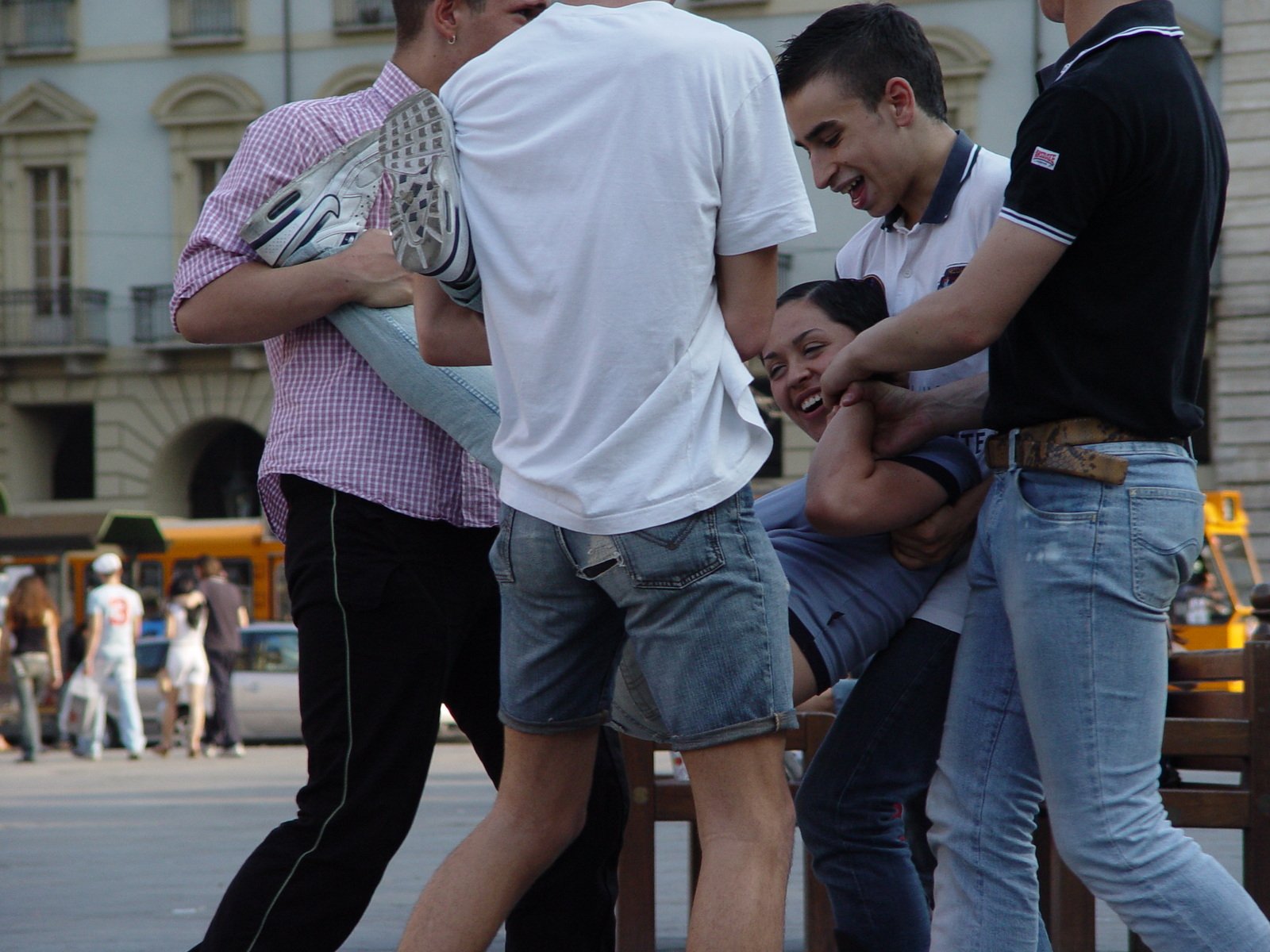 Summary: The EPO's frantic rally to the very bottom of patent quality may be celebrated by obedient media and patent law firms; to people who actually produce innovative things, however, this should be a worrisome trend and thankfully courts are getting in the way of this nefarious agenda; one of these courts is the FCC in Germany
THE PAST few days have been rather quiet at the European Patent Office (EPO) and its staff union, SUEPO, which posted no updates for nearly a fortnight. There are still some documents being passed around, but nothing particularly interesting. We've been keeping an eye on those.
"The EPO likes disguising software patents, dubbing them "blockchain", "AI", "ML", "4IR", "SDV, "MedTech", "FinTech, "EdTech", "ICT", "CII", IoT", "Industry 4.0″ and so on."Very much as expected, a flood of puff pieces about so-called 'results' (in respective countries and sectors) are being 'reported' on; we saw several dozens of puff pieces in the UK, Germany, Poland and so on (even composed in English in countries that don't speak English). Many articles made it seem like it's a corporate competition, e.g. "Siemens is the leader in European patent applications" and "Huawei drops to 2nd place in European patent filings in 2018″. We don't wish to waste time on these because we responded on the same day these 'results' came out and promised to move on to other matters. A lot of these 'new' patents are software patents. The EPO likes disguising software patents, dubbing them "blockchain", "AI", "ML", "4IR", "SDV, "MedTech", "FinTech, "EdTech", "ICT", "CII", IoT", "Industry 4.0″ and so on. Sounds innovative, right? And also vague enough to mislead already-overburdened examiners.
"The backlash isn't just European but international. Ethiopians, for instance, feel robbed."IP Kat cited Watchtroll as a source about EPO 'results' in this morning's post which, as usual, lacks any criticism of the EPO. "The Kluwer Patent Blog reports on the results of the EPO's online user consultation concerning a procedural option for postponing examination of a European patent application," it said, ignoring all the negative posts from the same author. António Campinos is in charge now, so IP Kat must act as though everything is perfect (and even delete all comments sceptical of Campinos because that's just "rude"). These people may find it acceptable that the EPO ignores the rules, ignores the courts, ignores its founding document and routinely ignores international law. It might also find the corruption, abuses and suicides acceptable. What do they care as long as there are patent applications and lawsuits? That, after all, is their business. But the sinister ongoing affairs come at a great cost, not just to the UPC but to the EPO itself. Already, as we've routinely noted here, there is more backlash against fake patents (c/f Teffgate). The backlash isn't just European but international. Ethiopians, for instance, feel robbed.
Just before the weekend we saw this press release about intent to grant; pay attention to the fact that there was an opposition, the number of which soared in recent years. To quote:
Shield Therapeutics PLC (LON:STX) said the European Patent Office (EPO) has decided in favour of the company in relation to a patent for its lead product Feracru, an iron deficiency treatment.

The AIM-listed firm said that the decision, made by the EPO's opposition division, related to patent #2 668 175, which covers a "Process for preparing an iron hydroxypyrone".
Are examiners feeling independent enough to reject a lot of patent applications without facing 'production'-related consequences? "Professional incompetence," as the Office likes to call it? The problem is that many software patents are also being granted; these just aren't being called that as words like "AI" better disguise the real nature.
Days ago José Santacroce (Moeller IP Advisors, Argentina) wrote in Mondaq about the Enlarged Board Of Appeal's case that can put an end to software patents, but can the Board rule on it independently, as per the EPC alone rather than fear? Santacroce wrote:
The invention disclosed in European patent application No. 03793825.5 (IPC: G06F17/50) relates to a computer-implemented method, computer program and apparatus for simulating the movement of a pedestrian crowd through an environment.

The main purpose of the simulation is its use in a process for designing a venue such as a railway station or a stadium. The application is based on the insight that human interaction can be expressed and simulated in the same way as interactions of physical objects.
It's about much more than this single case. "Simulation" is the word they keep using, but by extension this may cover more or less all computer programs/algorithms. Even patent maximalists have publicly admitted this. They worry.
"It's about much more than this single case. "Simulation" is the word they keep using, but by extension this may cover more or less all computer programs/algorithms."And speaking of public admissions, Managing IP, a key proponent/advocate of the UPC (setting up pro-UPC events for the EPO and Team UPC), has just touched the subject of UPC and it's all humour. Charlotte Kilpatrick wrote about yet another UPC 'debate' and it went like this:
The speculation was mostly humorous with panellists and audience members doubting whether or not the UPC will ever come to fruition as a complaint against it is currently stuck in the German court system. Some on the panel speculated that the courts might be waiting for the fallout from Brexit before making any ruling.

Away from the UPC, Stephane Drouin, chief IP counsel at UCB, commented on how IP is vital to industrial strategy and that UCB is committed to staying in the UK even after Brexit. Clemens Heusch, head of European IP litigation at Nokia, said in a separate talk that how you litigate a patent dispute depends on the patent and the product. He commented that for a pharmaceutical product, companies would ideally fight in every jurisdiction. If you're dealing with mobile phones with a portfolio of 20,000 families, however, you need to pick and choose your battles carefully.
They changed subject rather fast. There's not much to say about the UPC (it's hardly being mentioned anymore, even in new articles like "Brexit: Bracing for IP Changes"). The EPO never mentions it.
We have meanwhile taken note of today's ads from Patent Docs, with the usual propagandistic headlines/titles.
"If the US software patent proponents can be forced to admit their loss (a diplomatic challenge to say the least) then it will provide leverage against the EPO's illegal activities, if only in the name of "harmonization"."
–AnonymousHere's one titled "JMLS Program on Oil States v. Greene's Energy and Patents as Property Rights"; No, technically and legally patents are neither property nor rights.
How about patents on life disguised as "life science", as in this ad?
In relation to the EPO they posted this some time in the morning. Notice how American patent lawyers (the litigation 'industry') speak as though they 'own' Europe and the UPC gets mentioned only once:
The Intellectual Property Law Association of Chicago (IPLAC) International Patent Committee will be presenting a program entitled "Practical and Strategic Guide to the European Patent System: From Filing to Grant, Validation, Unitary Patent and Other Options to Obtain Protection in Europe" on March 21, 2019 from 11:45 am to 1:00 pm (CT) at DePaul College of Law in Chicago, IL. The program will provide an overview of the patenting options available in Europe (national vs. regional), the grant stage of a European Patent — future options after grant (Unitary Patent or EP validation?), and efficient ways to obtain patent protection in Europe.
3 more lame "webinars" were advertised today — ads that nowadays account for the majority of posts there. We used to tackle/debunk these more exhaustively/thoroughly, but it is no longer a priority.
"UPC was all along a plot to accomplish many bad things, the least of which bypassing European courts to impose or legitimise software patents in Europe."The matter of fact is that "[s]oftware patents are almost completely dead in the US," as one reader told us this morning. "I think a metaphorical stake and garlic are still needed to ensure they stay that way for the foreseeable future.
"If the US software patent proponents can be forced to admit their loss (a diplomatic challenge to say the least) then it will provide leverage against the EPO's illegal activities, if only in the name of "harmonization"."
UPC was all along a plot to accomplish many bad things, the least of which bypassing European courts to impose or legitimise software patents in Europe. That certainly has not worked. █
Permalink
Send this to a friend