06.17.19
Gemini version available ♊︎
"Bad laws are the worst sort of tyranny."
–Edmund Burke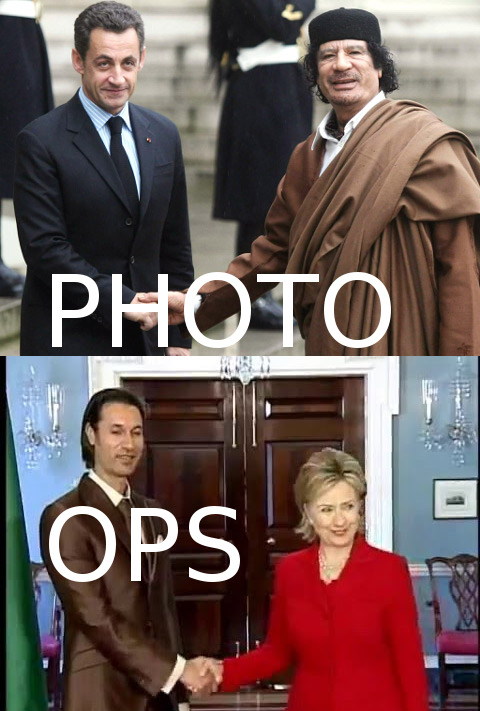 Summary: António 'Photo Op' Campinos will have marked his one-year anniversary in July; he has failed to demonstrate morality, respect for the law, understanding of the sciences, leadership by example and even the most basic honesty (he lies a lot)
THERE used to be a time (for decades) when Europe's second-largest institution was run by people with a scientific background. They could explain complex concepts to people; they were jacks of many trades and maybe masters of some, but this is no longer the case. Nowadays they're posers. Posers and liars.
Shaking hands with people may seem like a clever idea, especially when a photo gets taken. But the liability is too great, whether it's a Linux Foundation handshake with Microsoft (see our Linux Foundation series) or EPO criminals (such as Battistelli) shaking hands with classic dictators in autocratic nations. We've noticed that António Campinos, as the European Patent Office's (EPO) President, maintains this tradition of Battistelli, whom he also did photo ops with. It's pretty incriminating because Battistelli reportedly (based on insiders) rigged the recruitment process to secure this job for him. How illuminating.
Then there's the Director of the U.S. Patent and Trademark Office (USPTO), who promotes software patents in defiance of 35 U.S.C. § 101 (like Campinos supports software patents in Europe in defiance of a lot of things). Iancu's photos with Trump don't help considering their past business relationships.
Handshakes are tribalist, ape-like gestures that establish association one does not necessarily need. It can lead to guilt by association. How about this photo op that connected Battistelli to a relatively new (at the time) IP Kat staffer? Does that explain why IP Kat quit covering EPO scandals?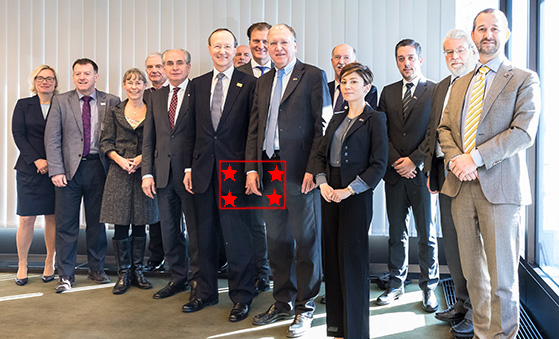 The EPO needs people whose job skills involve more than signing papers and taking photo ops; people whose background includes actual practice of science, not banking. People who toil rather than drink, or those who pursue jobs based on their qualifications, not their connections. A fortnight from now Campinos completes a year at the Office; he has thus far been a complete and utter disaster, who barely or narrowly escaped a strike everywhere (it may still happen soon). Last week he did some photo ops in Korea; these won't salvage his credibility, but maybe they'll help him find another bureaucratic job after his term at the EPO ends. █
Permalink
Send this to a friend