07.03.19
Gemini version available ♊︎
Cooperation as in "do what Team Campinos says…"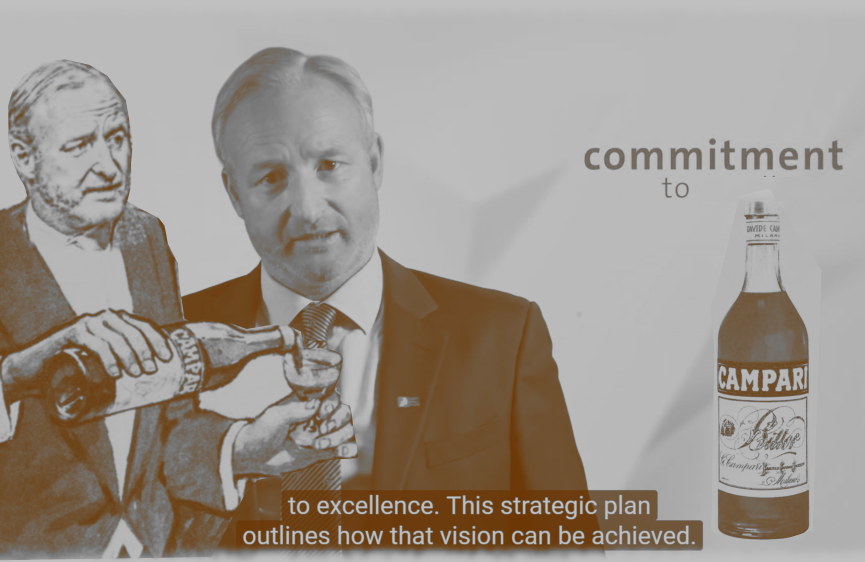 Summary: The nuts are in charge of the asylum and as long as money buys the votes (or blind loyalty) the EPO is going down the drain; the media nowadays participates in the fiasco by failing to report on it (consciously choosing to cover it up)
THE European Patent Office's (EPO) budget/money is not running out but flowing into the wrong hands. Several people funnel millions if not billions to their friends and banks. Lost ~$100,000,000 Euros of EPO's budget? That's OK, honest mistake… (from which someone gained).
The EPO will last another four years for sure, but in what form? What sort of European Patents will have been granted by then and what damage will they have caused to how many European firms, especially SMEs? Wait and watch…
"It's not helpful when the EPO is shown to be giving lots of money (rewarding from a 'public' purse) a family connected to literal Nazis.""Here's how we at the EPO plan to tackle complex new challenges resulting from an increasingly networked & globalised world economy, evolving stakeholder expectations & rapid technological change," the EPO wrote some hours ago. "By writing nonsense that no one," one person responded, "least of all the author can understand?"
The above publication came accompanied/together with a ridiculous video that some readers alerted us about (and joked about, even as insiders). António Campinos is rapidly becoming the staff's laughing stock (far more quickly than Battistelli did in his 8 years in Office). They have all sorts of nicknames for him (we've lost count of them all) and they're not at all flattering. Surely he's aware of that. There are also cartoons circulating.
Laughter is good for one's health, but I sincerely worry for firms like the ones I spoke to — ones that are bullied and blackmailed by patent trolls (usually not even from Europe!). The EPO is empowering these trolls. Even out in the open. It's too darn embarrassing and maybe even outrageous that they're permitted to do so with impunity. Where are our representatives, sometimes known as politicians? Where are they? Where's the press? Where are the supposed 'guardians'? Where's that pillar? Where has it gone? It cannot be stated often enough (and repeatedly stressed) that the media deserves much of the blame because Campinos feels untouchable. He's already blocking Techrights (for over a year, i.e. he too is an autocratic censor) and earlier today the EPO published two "SMEs"-themed tweets [1, 2], 4 years down the line (after we had published a leak that motivated the EPO to hire several law firms to send me threatening letters). The EPO is still working on a daily basis to lie, or to distract from its profound harm to SMEs. It's commissioning so-called 'studies' to that effect; it's costing a fortune to spread these lies. We know who's paying for this and we know SMEs too will pay (through the nose) for these terrible policies of the EPO. Speaking of sponsored lies, the think tank Managing IP has called its (pro-) litigation and trolling summit "innovation summit". It published this a few hours ago. When you're in this nasty, unethical, reckless business you call yourself the opposite of what you stand for. The EPO can surely understand.
"We have enough parrots already. They're called the "PR industry" and the EPO pays millions of Euros to PR firms."Speaking of failures of the media, SUEPO has just cited this new 'puff piece' from JUVE. It hardly says anything special, but it serves to highlight that António Campinos and the Administrative Council are one happy family. Both enjoy lots of money while examiners are stressed to the point of illness and death. We assume that Campinos also got the Council to approve this 40,000,000 Euro payment to Third Reich goons — a subject that no doubt JUVE would not want to touch. It's not helpful when the EPO is shown to be giving lots of money (rewarding from a 'public' purse) a family connected to literal Nazis. Having made his 'boss' (the Council's boss) his 'butler' (imagine Jesper Kongstad becoming Vice-President under Battistelli!), Campinos killed any form of oversight. The person who used to represent Germany at the Council is now bossed by Campinos. Who's in charge of who here? Mathieu Klos also disappoints me greatly. I used to think Klos was capable and willing to do good journalism (he did scrutinise the EPO back in the days), but in recent years the publication led by him (especially the English site) became megaphone of EPO PR, Ernst and so on. Yes, unfortunately, just like IP Kat, something just 'happened'….
His latest piece mostly tells us what the "EPO says" (like the "Trump says" pieces), but this isn't journalism. One needs to actually fact-check. Is what they're saying truthful? Investigate, don't parrot. We have enough parrots already. They're called the "PR industry" and the EPO pays millions of Euros to PR firms. In turn, these PR firms pay publishers (it's a form of bribery). To quote a couple of portions from the article of Klos:
Twelve months after taking over the office of EPO President from his controversial predecessor Benoît Battistelli, António Campinos has presented his strategic plan to the Administrative Council. The controlling [sic] body of the Patent Office, in which the 38 member states of the European Patent Convention are represented, unanimously adopted Campinos' strategy, according to an EPO press release.

[...]

The EPO now wants to "provide for a number of new initiatives that aim to secure the recognised high standard of EPO products and services." Particular emphasis is placed on a user-agreed definition of quality, as well as providing for more flexibility in the process of granting patents.
The EPO started a pilot lowering quality of patents (while naming it the opposite of what it is). JUVE is of course aware of it, but it chose not to cover any of these latest leaks. The same goes for IP Kat, IAM and so on. The media certainly deserves a lot of the blame for what's happening at the EPO because this sort of apathy is actually a form of complicity. They know something very bad is going on, yet they refuse to talk about it. It's like a "conspiracy of silence" ("it's good for litigation firm, so let's all keep quiet and stonewall"). █
Permalink
Send this to a friend