05.26.20
Gemini version available ♊︎
"I have decided that we should not publish these extensions. We should wait until we have a way to do a high level of integration that will be harder for the likes of Notes, Wordperfect to achieve, and which will give Office a real advantage."
–Bill Gates [PDF]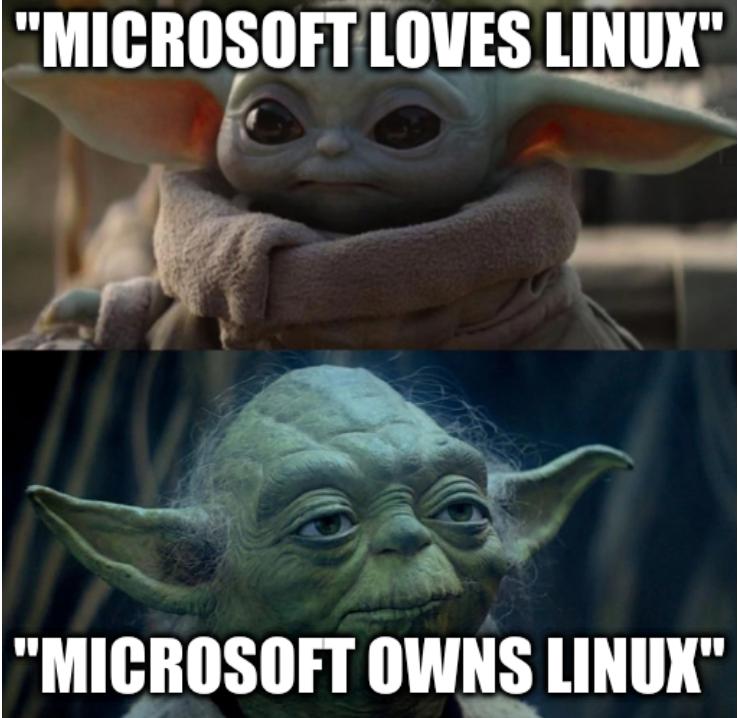 Summary: Embrace, Extend, Extinguish (E.E.E.) is alive and well, but the corrupt (paid by Microsoft) media isn't talking about it anymore; in fact, it actively cheers and encourages people/companies to enter the trap
THE Redmond monster said it was trying to "help" Yahoo! and Nokia. How did that work out for them? What about Novell? It has not even existed for like a decade!
"Microsoft wants to entrap as much as possible in its embrace stage/phase before advancing to the next stage."Microsoft always claims to love what it seeks to destroy. It is a sociopathic strategy. Dozens of companies have fallen victim to it. Regrettably, many still think GitHub is their friend and independent from Microsoft's Grand Silo. How foolish, how naive. Microsoft has plans and they're all about Microsoft. Maybe the next "E" just hasn't been activated yet. Microsoft wants to entrap as much as possible in its embrace stage/phase before advancing to the next stage. Before some panic commences and people sound the alarm…
Are you a GNU/Linux developer? Sys admin? User? Give us your code and binaries they say… the code hosting is "free" (gratis, for now) and Azure has introductory offers or "discounts" (to get you locked in, spied on, manipulated). Anything else would be unprofessional in an age when all projects that aren't on GitHub (i.e. controlled by Microsoft) simply "don't exist" and "won't count..."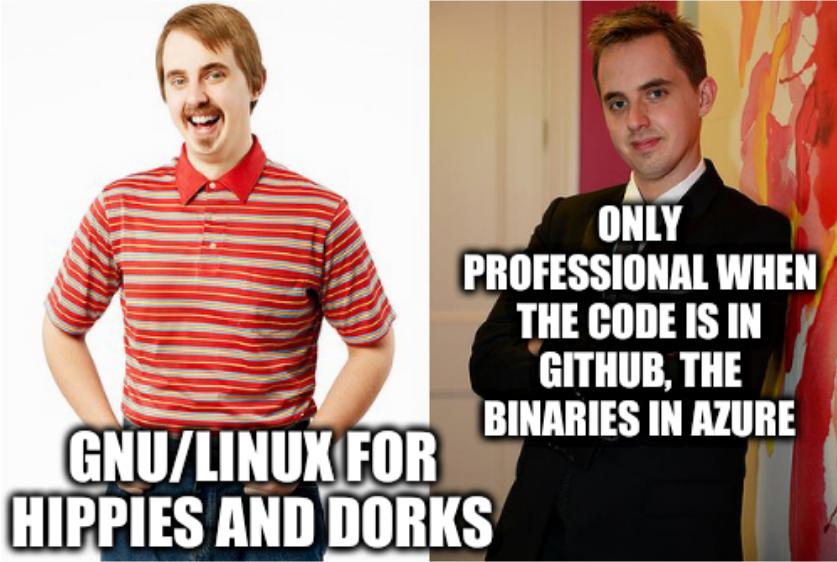 It's not at all difficult to see the tricks Microsoft has up its sleeves. Even without knowing its past practices it is all pretty predictable. GitHub isn't a charity and running it at a massive loss cannot be justified to shareholders unless the site is merely 'farming' people…
"Free software means autonomy and independence, not reliance on Microsoft servers and dependence on Windows, DirectX etc."And what about WSL? the "W" at the front says it all. It's really just Windows disguised as something else. It didn't even have any "Linux" (at all) in it until last year. Only about 150,000 people worldwide use actual Linux inside Windows. Microsoft wishes to change that by paying sites like ZDNet to bombard the "Linux" brand with everything Windows….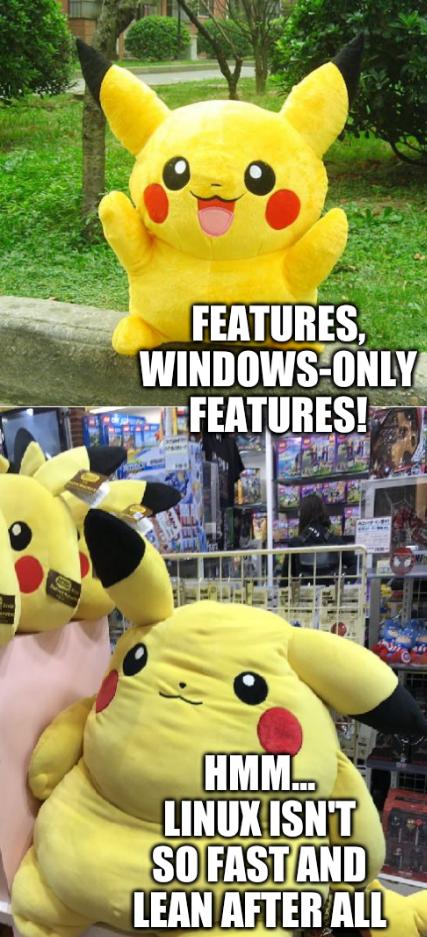 Does anybody seriously believe that Microsoft has changed? The goals are the same, it's just the strategy that's changing. The goal is to spread Windows and the strategy is to devour and then 'extend' Linux in the same way GitHub 'extends' Git (even the father of Git isn't happy about it; he created Linux too). The father of GNU has warned about GitHub for a very long time.
Can Microsoft pull this stunt off? This mostly depends on how well informed (or contrariwise misinformed) developers are. Don't walk into the trap. Free software means autonomy and independence, not reliance on Microsoft servers and dependence on Windows, DirectX etc. █
Permalink
Send this to a friend