08.23.20
Gemini version available ♊︎
Outsourcing persisted regardless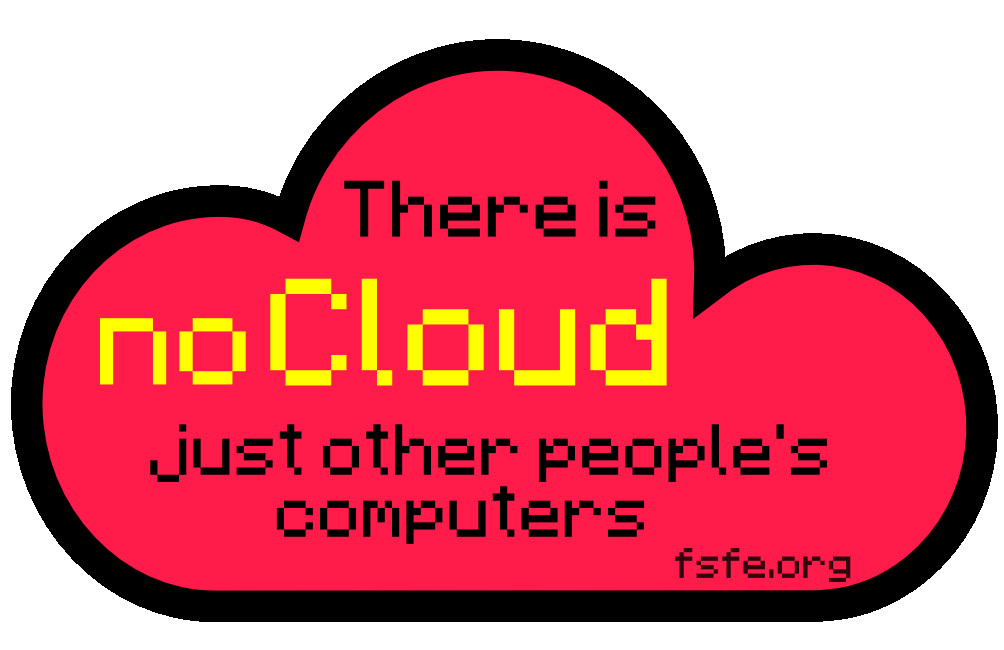 Summary: A look at the management (or mismanagement) of FSFE funds, based on an E-mail sent from Jonas Öberg, the FSFE's Executive Director
THE FSFE found traction if not fame for calling "clown computing" somebody else's computer (or derivatives to that effect; see above). We agree and it's a catchy campaign/motto; it's about the importance of independence/autonomy in computing.
But does the FSFE follow its own principles? Like almost everything in today's FSFE, it's all Germany. The site is hosted with PlusServer GmbH and the staff is hardly diverse (unless Europe just means Germany). "Happy Black Ribbon Day," the leak's source told us, alluding to a "[d]ay of remembrance for the victims of totalitarian and authoritarian regimes," as Wikipedia puts it (that's today).
Let's examine events.
In the FSFE's own words: "The Free Software Legal and Licensing Workshop (also known as the LLW) is organized every year by the FSFE to allow legal experts to discuss legal issues and best practices surrounding Free Software licences. This event has become the world's foremost gathering of lawyers, technologists, and thought leaders on Free Software legal and licensing topics. With up to three days of talks in an informal and confidential atmosphere, the Workshop advances the state of the art of knowledge on topics ranging from license compliance to patent management, from project governance to corporate responsibility and even further to the cutting edge issues themselves."
The event attracted about 90 individuals in 2015, then 120+ in 2017, about 120 in 2018 and about 130 in 2019 (according to their own tally). The event used to be organised by Matthias Kirschner and Polina Malaja, who is also in the Central CARE Team, basically Code of Conduct enforcer. CARE stands for CoC Active Response Ensurers. "We as a welcoming community," it says, "encourage all participants to be excellent to each other."
Even welcoming to Microsoft. It would be "rude" to say no…
Some of these people are full-time employees, so what are they doing all day long if not setting up such events (instead of paying "to contract an external event coordinator to carry out some of the activities in preparation for, and at the LLW, to offload work")?
The event did not happen this year, based on the calendar of events, but then again many of their events got canceled because of COVID-19. This is what happened in 2018 when the numbers of people attending apparently deceased (contrary to expectations):
Subject: [GA] Interim report: LLW budget 2018
From: Jonas Oberg <jonas@fsfe.org>
Date: 22/01/2018, 13:27
To: ga@lists.fsfe.org

Dear all,

First of all, my apologies for not sending you our proposed budget for 2018 yet. We've yet to agree on the whole budget proposal in the council. (And apologies for sending you so many mails on a Monday!)

However, I would like to bring your attention to the cost of organising the LLW 2018. This has been discussed in our legal team, but the team asked us to also brief the GA about it.

As you know, the Legal and Licensing Workshop is our premier legal event. It's a high profile event which contribute greatly to the FSFE activities. The budget for the LLW has increased in line with the event growing, and in most cases the income generated from participation fee and sponsorships have surpassed that increase.

For this years LLW, there was a decision to contract an external event coordinator to carry out some of the activities in preparation for, and at the LLW, to offload work from Matthias and Polina.

Unfortunately, this has lead not only to an increase cost for the event coordinator, but also to an increased cost for the LLW location, owing to the contracted event coordinator failing to secure the venue agreed upon.

This means the new budget requested by our legal coordinator for the LLW 2018 is ca €74,000. This is a significant deviation from our previous calculation of €63,000, and much above the 2017 budget of €57,000. At this point, we are not certain if the income generated from the event will in fact surpass the increased costs, but the feeling is that it will.

However, unlike previous years, this means that the income generated from LLW sponsorships, or in relation to the LLW, will likely not cover the costs of maintaining the legal network.

To mitigate this, the legal team has recommended the contract with the event coordinator is terminated, but we feel that any other changes right now, so close to the event itself, would only be detrimental to the success of the event.

Rather, the intention is to go ahead with the plannning [sic] and costs as they are, organise a successful event, and then do a proper analysis of this after the event, such that the risk of this repeating 2019 can be avoided.

Best regards,

–
Jonas Öberg
Executive Director

FSFE e.V. – keeping the power of technology in your hands. Your support enables our work, please join us today http://fsfe.org/join
_______________________________________________
GA mailing list
GA@lists.fsfe.org

https://lists.fsfe.org/mailman/listinfo/ga
The signature ironically says "keeping the power of technology in your hands." How about keeping one's own events in one's hands? █
Permalink
Send this to a friend