10.24.20
Gemini version available ♊︎
As if "budget" (money) is the thing to worry about…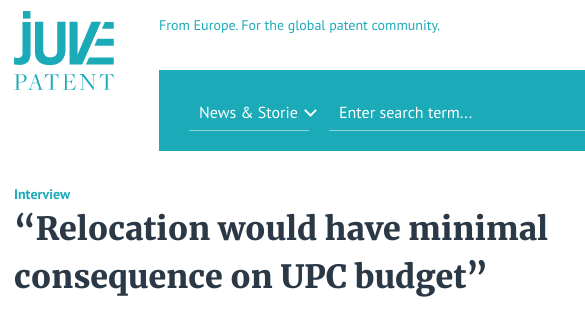 Summary: The press 'gutter' known as Juve (basically propaganda disguised as 'news' since years ago) has gotten to the point where the publisher is just an extension of lawyers and liars
THE above is not satirical, only deeply flawed and false.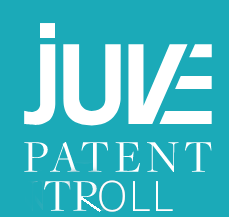 It's also part of a worrying pattern we've taken stock of in recent years. Like IP Kat, the site changed its tune, in effect defecting to crooks who took over the EPO, turning it over to litigation fanatics (profiteers, not scientists) and patent trolls. Nowadays Juve is oftentimes a mere megaphone of Team UPC, relaying 'useful' lies as headlines (facts need not matter when your paying clients/subscribers like to hear and then disseminate those lies).
It's almost 2021 (2 months from now). UPC is nowhere. Looks like JUVE is still a lobbying site (in English and in German). For the people who have lied again and again.
"BBC asserting patents," a reader told us yesterday, quoting from Juve Patent's LinkedIn (Microsoft) feed:
UPDATE: The next wave of SEP disputes has started in Germany.

Three members of Sisvel Group's DVB-T2 Patent Pool have filed complaints against Chinese television manufacturer TCL Technology.

The BBC and Rai – Radiotelevisione Italiana have filed before the Regional Court Düsseldorf, while LG filed the infringement claim at the Munich Regional Court.

A first hearing in the latter case is expected for March 2021.

At the centre of the dispute is the next generation of broadcasting digital television on terrestrial networks.
With Juve lobbying for the UPC, imagine how much worse it can get. Maybe time to rename or rebrand as "Juve Patent Troll". They still routinely call patent extortion "FRAND" (misnomer) as if blackmail is "fair", "reasonable" and "non-discriminatory"…
Juve is always happy to quote patent lawyers, but never Germans… unless they're German lawyers. This helps perpetuate their microcosm delusions. No licence to sue? Then your voice does not count and does not even exist.
It's always a problem when the press becomes a force of occupation against public interests. █
Permalink
Send this to a friend