11.09.20
Gemini version available ♊︎
By Thomas Grzybowski
Summary: "We would all probably be better-off if they simply folded their tent and let the GNU organization get on with the real movement."
A friend of mine was attending one of the OLF Conferences, on Saturday November 7th, and he happened to find a seat listening to Bob Young of Red Hat. Young was telling a story about how a few years ago he had explained to Richard Stallman that he himself was more committed to Free Software than Stallman was. In his view, Stallman was only ideologically supporting Free Software, while Red Hat's entire business model depended upon on it. And through Red Hat's commercialization of GNU/Linux, Young had brought open-source/free software into wide-spread corporate acceptance and into the marketplace such that many more people could benefit.
Now what Young was saying was true, in a selfish sense, but I myself, I was concerned to hear his spiel took place at a "Free Software" conference. These sorts of arguments betray a deep ignorance about the nature of Free Software – perhaps, more nefariously a consistent willful ignorance.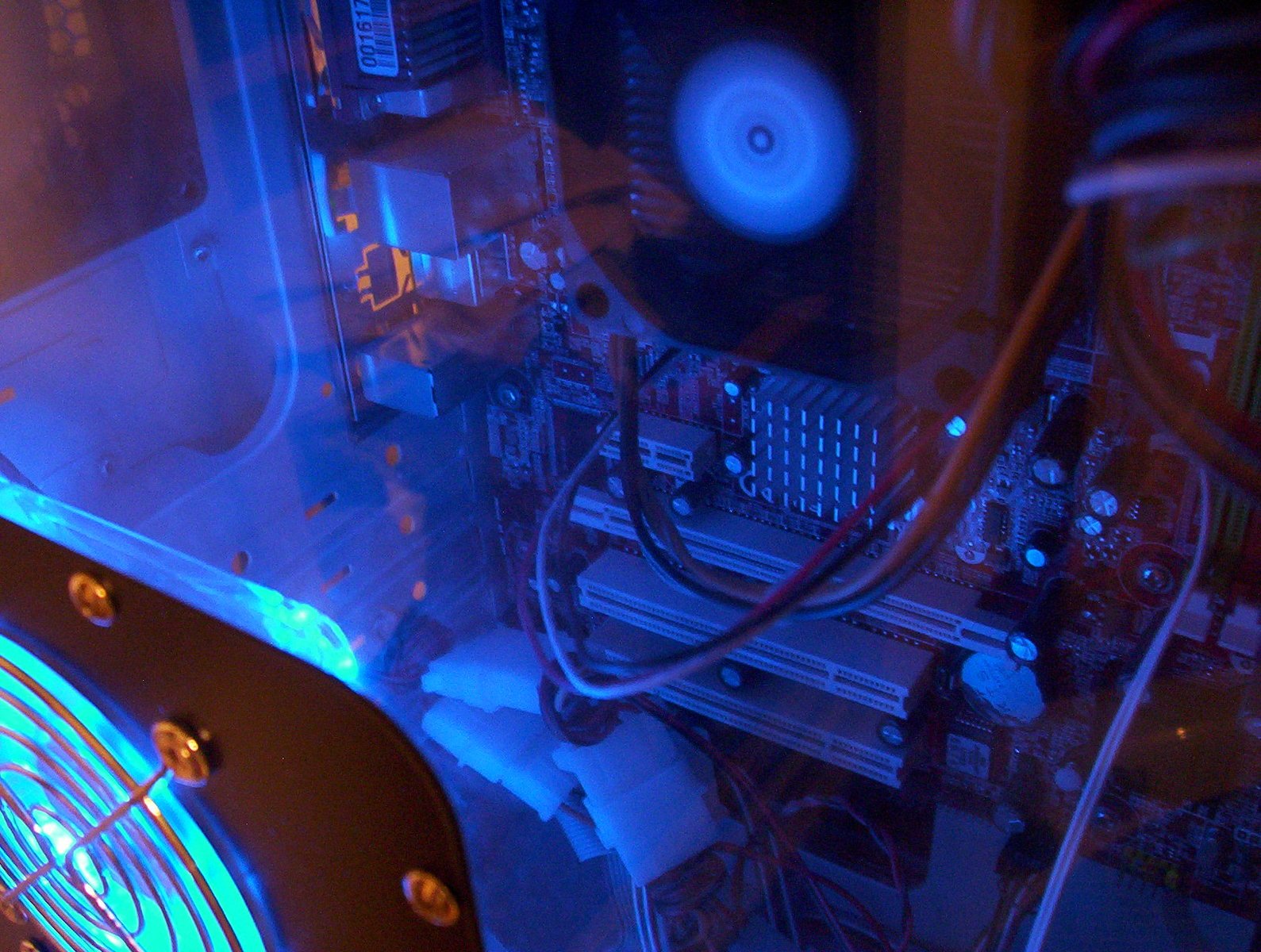 The "FOSS" acronym is a red flag (if not a Red Hat) that a mistake is about to be made. People (and Executives) are consistently conflating Free Software with Open Source. But these are two notions are very different things, belonging to entirely different domains: one is cultural and the other economic. Freedom is a sociocultural phenomenon, while source-code availability is essentially concerned with the distribution of property. It's not surprising that once one conflates these differing notions there is much confusion.
I want to make this clear: Free Software is a matter of practice. Software Freedom must be actively practiced to exist, whilst Open Source is essentially about the availability of a product. Clearly, Freedom is the more fragile entity here. Institutions seemingly dedicated to Free Software engaged with domain confusion will cause the movement itself to suffer, slow, and die.
The mission of the Free Software Foundation has been evolving. At the beginning, with Stallman as president and a few strong allies as board members, the FSF was designed to draw-in financing for GNU projects. It also took over most of the distribution services from GNU. Over time the FSF became the primary defender of the GPL licenses. The FSF also took on an education mission and began hosting conferences. The Free Software Foundation became the public face for GNU, and much of Free Software in general. And more and more it also served to provide a corporate-friendly face for fund-raising. These missions came to cloud the original GNU mission.
Today, the Free Software Foundation continues to expound the message that we must choose between surrendering to proprietary software or work to opposing it. What we have learned, over time, is that this is an oversimplification of what needs to be done in order to keep the Freedoms inherent in Free Software alive and moving forward.
Before we go any further, let us define what "Freedom" means here for our purposes. Freedom is having two things: options to do as you wish, and the ability to carry choices out. Without both of those things fully in place, Freedom is incomplete and often nullified. Of the two requirements, the means is the most difficult to fulfill. Sadly, one cannot experience software freedom if one is lacking a computing device. Assuming one has access to such a device, and the source code is openly available (with the appropriate license), are we not "Free" as in "Free Software"? Well, the Gnu organization defines four freedoms: Users must have the freedom to (1) run, (2) copy and distribute, (3) study, and (4) change and improve the software. (As per http://www.gnu.org/philosophy/free-sw.html)
Yet there is something not fully stressed in the the Four Freedoms, and this missing understanding is badly undermining Free Software today: one cannot experience software freedom if one is lacking the means to practice software freedom. "Wait, Wait" you say, "I can download the source-code". Alrighty. And Where does that get you?
It is often argued that the "Free Software" movement is ideological, and based upon some ivory-tower idealism. Nothing could be further from the truth. As we stated before, Free Software is a practical matter, and if the practices cannot be carried-out or are not carried-out in good faith, the benefits (the Freedoms themselves) are not realized. What we are missing in Free Software, and the Free Software movement today is the ability to fully participate in the Four Freedoms – in particular, but not limited-to, the fourth freedom. Many, if not most of our major software packages distributed today are huge, inflated with features and overly complex – not amenable to the application of the fourth freedom (nor the third). If you have any doubt about this statement, take your current Linux system, make a change in Firefox, and recompile it. Simple. Not. In fact, it is virtually impossible. Try it. I doubt more than one in a thousand Linux users could carry this out. And this is only one example. If you have any more doubt, now try a similar operation with systemd. These observations show the growing gap between the teams of developers behind the software and the community at large.
I would like to quote Richard Stallman on this topic: "The job wasn't to build an operating system; the job is to spread freedom to the users of computers." (From https://www.fsf.org/faif) "And to do that we have to make it possible to do everything with computers in freedom." Let me state here: The Free Software Foundation is failing at this job.
The removal of Richard Stallman from the Free Software Foundation was a bad sign, and there have not been many positive signs since. There are two more very troubling signs leading me to predict a failure for freedom to prevail there: #1 would be an increasing identification of the mission with the support of the Linux ecosystem. This is a mistake. The practice of software freedom is the mission, and the Linux kernel and ecosystem is taking a shape antithetical to that mission.
The second concern would be the increasing use of and dependency upon GitHub. There can be no software freedom if our ability to practice software freedom is subsumed and fettered within a proprietary development environment. The compromises are too great, and will become contrary to the core mission. We should not tolerate a corporate overlord which insists upon identifying and collecting information about each and every participant. Also a corporation which censors code because of DMCA take-down notices is completely unacceptable. Microsoft simply cannot be a gatekeeper to Free Software.
Let us return to address the first and perhaps most pressing issue, the engulfing focus on "all things Linux". The Free Software Foundation is guilty of feeding a near-monopoly OS kernel, along with deeply concerning events associated with Linux development. For instance, the "Guix Petition", which called for RMS to be removed or resign from GNU, includes a disproportionate number of signatories whom were receiving job-payment from Red Hat. Even more of these signatories are known to make important use of GitHub.
Now, I am not alleging corruption here, but rather an institutional failure to properly direct the GNU mission. The failing we see on the surface is that of promoting only a single dimension of activism: Proprietary Software VS Free Software, with the implicit assumption there are no other important factors. Given the remarks of Bob Young, Red Hat (and by extension the overemphasis on Linux), may be at the root of this failing.
Regardless of the etiology of the failure of the Free Software Foundation to promote the practices of Free Software other than the licensing, the consequences are severe. The Free Software Foundation remains the premier edifice for Free Software. This can continue on indefinitely, even as the institution itself becomes hollow, and the very concepts of software freedom become overshadowed by "Linux" and high-sounding platitudes. We would all probably be better-off if they simply folded their tent and let the GNU organization get on with the real movement. █
Permalink
Send this to a friend