11.11.20
Gemini version available ♊︎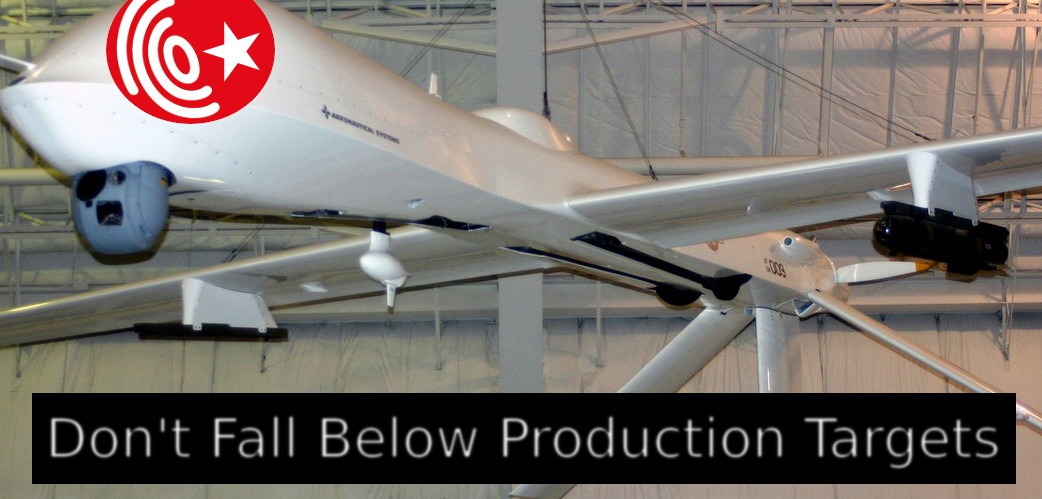 Or Else!
Summary: The EPO's rush to outsource legal proceedings to Microsoft (US) and put cameras/microphones in workers' homes isn't receiving any media attention; this wasn't overlooked by those affected the most — EPO staff
THE António Campinos-run EPO is a total disaster. His approval rates (among staff) are even worse than Benoît Battistelli's and he's treating COVID-19 like an excuse for holiday (for himself, not others, whom he's besieging inside their homes). The examiners find the whole thing anything but amusing.
"The Office is gloating, as recently as yesterday in the EPO's "news" section, about doing something illegal."Back in April the EPO's staff representation wrote about so-called "distributed" divisions and what later became known as videoconference (ViCo). It now seems like a good time to highlight their preliminary (back in spring) concerns, outlined briefly in an introduction as follows:
We would also like to draw your attention to the open letter that we will send to the president in the next days, regarding legal issues concerning distributed oral proceedings.
The corresponding letter, which targets examiners, says "oral proceedings do not belong to the vital procedures to keep the business running. The Office still functions smoothly if they are postponed or if the procedure is continued in writing." It further notes that examiners "do not understand the obstinacy of the Office in optimising the Office throughput in such an unbalanced way with respect to staff health."
Here's the full letter:
Munich, 03.04.2020
sc20059cp – 0.2.1/1.3.1

"Distributed" oral proceedings in times of a pandemic

Dear examiners, dear colleagues,

In time of a pandemic, things are changing very fast. We see governments continuously adapting regulations to the events in order to maintain, as much as possible, the health and safety of their citizens.

The EPO has also been trying, obviously also with a view to maintaining business operations.

In this line, on 20.03, VP1 decided to postpone until further notice all face-to-face oral proceedings in examination and opposition proceedings scheduled until 17 April. On 26.03 the Office published preliminary guidance for oral proceedings with so- called "distributed" divisions and decided that those oral proceedings (OP) that were originally scheduled to take place after 17 April 2020 as face-to-face meetings should be held by videoconference (ViCo).

The extensive and complicated procedure described in the guidance has caused concerns among colleagues who feel it as another stone in the already troublesome homeworking during the critical situation in which we all are immersed.

Distributed OP are however not mandatory but merely a possibility, being so that, if the conditions for properly conducting the ViCo-OP are not given, then the division should look for alternatives. At least the Office admits that holding OP on the Office premises (keeping at least 1.5 meters distance between attendees) is not a recommended option. The responsibility lies again on the shoulders of staff, who will need to choose between the stress of a cumbersome distributed procedure (with the corresponding loss of production) or the risk on their health by coming to the Office.

We can understand that the Office has to be kept functioning also during the crisis at least to a certain extent. However, oral proceedings do not belong to the vital procedures to keep the business running. The Office still functions smoothly if they are postponed or if the procedure is continued in writing. A division may decide to do so1. We therefore do not understand the obstinacy of the Office in optimising the
Office throughput in such an unbalanced way with respect to staff health.

____
1 A division may decide to postpone the oral proceedings (see e.g. GL (E.III.7.1.2), or to cancel them and continue in writing (similar to GL E-III7.2.1).

---

Considering all this, we want to encourage you to concentrate on your health and to follow your own instinct when faced with the question of whether holding or not oral proceedings. Incidentally this advice also applies to other decisions you and your colleagues in the division have the power to make!

We would also like to draw your attention to the open letter that we will send to the president in the next days, regarding legal issues concerning distributed oral proceedings. First of all, take care of yourself and your families! Then do the best you can under the current circumstances and remember that production targets should not be your first priority!

Take care of your health and contact us any time!

Your Central Staff Committee
They said they would also speak "regarding legal issues concerning distributed oral proceedings." We've covered some of these before and we'll come back to that soon. The Office is gloating, as recently as yesterday in the EPO's "news" section, about doing something illegal. This too impacts the health of people. █
Permalink
Send this to a friend