06.20.21
Gemini version available ♊︎
Summary: The media has been thoroughly corrupted, patent legitimacy has been severely damaged (far too many European Patents aren't in compliance with the EPC anymore), and Team UPC is trying to undermine the EPC and turn Europe into another Texas
THE EPO is wasting loads of money doing loads of damage to the media. It not only hires aggressive lawyers to threaten publishers and bloggers; it also puts aside a bribery budget for publishers, ensuring its critics defect or stay silent (to be fair, large corporations have long been doing the same thing, but imitating the evils of corporations with submissive corporate media doesn't make Benoît Battistelli and António Campinos seem any better).
The video starts by mentioning some of the latest buzzwords for European software patents, e.g. Software as a Medical Device (SaMD) and "MedTech". It talks about an article from Konstanze Richter about Team UPC (home of Winfried Tilmann) profiting from fake patents, granted by the EPO.
"Notice how European Patents are actually being used against Europeans by companies that are not European."That's just another one of those many examples of EPs falling/dying at the altar (actual courts, ones that EPO does not stack and tinker with). This one says: "Despite all previous decisions, and the patent already surviving a 2014 opposition suit filed by Swiss company Intersurgical at the EPO, the German Federal Patent Court found the patent null and void (6 Ni 62/19).
"It is not yet clear whether Fisher & Paykel will appeal the ruling. Since many of the previous rulings are in their favour, this seems to be the next logical step.
"Ultimately, the question is whether Fisher & Paykel will receive damages for the time that Flexicare products were distributed on the German market, or Flexicare for the time it was not allowed to distribute in Germany due to the patent dispute."
Notice how European Patents are actually being used against Europeans by companies that are not European.
The video then discusses the following new puff pieces, paid for by the EPO and seeded by the EPO (warning: epo.org link):
Remember that these 'awards' for patent holders have turned into reputation laundering and marketing stunts, sometimes at the expense of people's lives (Theranos). It is getting easier to catalogue (in the past few days) which publishers are the latest recipients of EPO bribes. The video says a lot more about those.
To make matters yet worse, the people who push for all those patents are hungry for more. Here's a new EPLAW letter to the UPC Preparatory Committee [PDF] on the possibility of doing ViCo.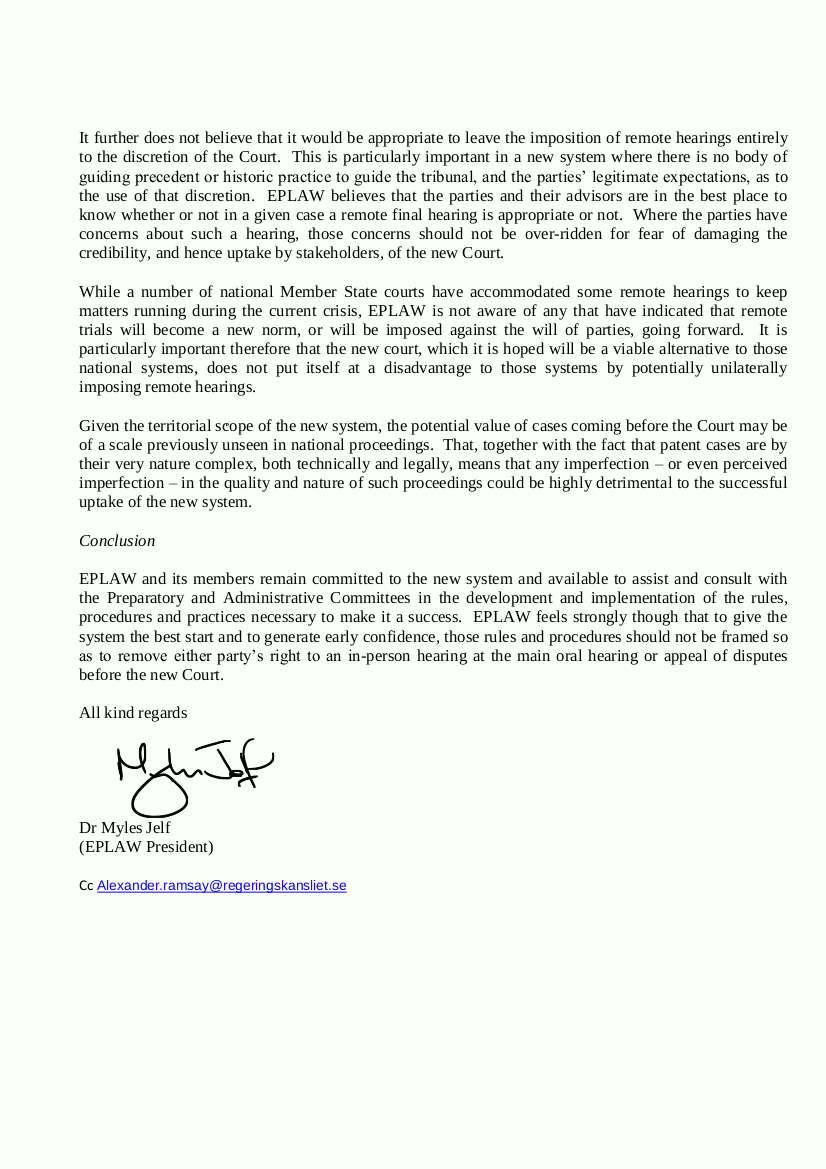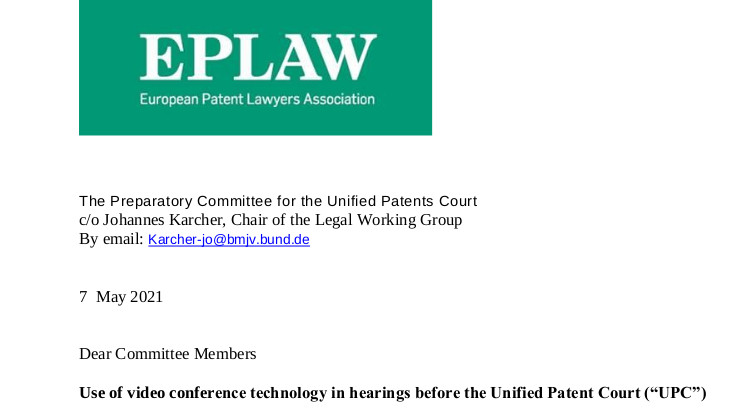 In simple terms, what they're looking to do is expand the scope of litigation and lower the burden for litigants. Already, and at least twice this past week, we saw media coverage speaking of the "EU patent office" (there is no such thing) because by piggybacking the EU it seems that Team UPC looks to just broaden the scope of litigation. These ambitions of Team UPC are like Texas with its ambitions of attracting patent trolls. One UPC critic recalled FFII's Andre having a vision of "courts as companies" (treating litigation just like a business). "Actually," he remembered, "Andre was the one who wrote the line in the EPLA analysis on "courts as companies".
Watch what EDTX and WDTX (eastern and western districts of Texas) are doing nowadays, ever so shamelessly. More "business" is what they want for their courts, so they invite patent trolls! Same thing Team UPC has been doing! Team UPC works a lot with and for trolls.
Suffice to say, there's no press coverage about that. None at all. Team UPC dominates all the coverage on these issues, helped by EPO budget.
Instead of journalism what we now have (in Europe and elsewhere too) is appalling puff pieces. Almost no journalism and instead just paid-for (bribes are given) puff pieces seeded/disseminated at the expense of EPO stakeholders and the European public (people who get sued due to European Patents, even if they don't entertain or engage with such a system). This status quo is untenable. The media, on the EPO's payroll, is trying to keep us all in the dark. How long for? █
Permalink
Send this to a friend