ISO's Alex Brown on OOXML Messiness; ISO Wants Us to Bugger Off
Dr. Roy Schestowitz

2008-04-15 13:38:50 UTC
Modified: 2008-04-15 13:38:50 UTC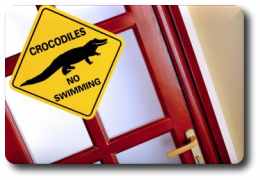 E
arlier today it was mentioned that
ISO had essentially been captured by Microsoft and its interests
, so it is no longer able to do anything but keep up appearance. This type of psychological game where ISO begs for its reputation to be saved without honest admission of failure (with OOXML) is likely to continue. Yes, all this despite the fact that
Groklaw has just found Alex Brown admitting OOXML's shortcomings
.
Here's a quotation for the ages, from an Alex Brown comment on Andrew Updegrove's Standards Blog (scroll down) asking Brown if he'd agree that ODF was cleaner than OOXML:



"I'd go with that. I think ISO/IEC 26300 (ODF 1.0) can be compared to a neat house built on good foundations which is not finished; 29500 (OOXML) is a baroque cliffside castle replete with toppling towers, secret passages and ghosts: it is all too finished."



[...]

I see I am not alone in viewing OOXML as a move of aggression. Microsoft must be realizing by now by the outpouring of dismay all over the world that this isn't just a typical vendor fight, where winner takes all and everyone shakes hands and moves on. The public cares about ODF, because it realizes it will impact every one of us directly, and we see the obvious, that OOXML is a spoiler. This has nothing to do with market share.
The "keep out" sign is still hanging on ISO's door. In fact, ISO has openly asked people to stop criticising it, which is vain in and of itself. Despite the many details picked up by Groklaw, ISO apparently sees
protests as illegitimate, unjustified
. But:
The move came as an ISO committee meeting in Norway attracted protesters, who gathered to call for the retraction of OOXML from the ISO standardisation process.

At the start of April, the document format won enough votes to become a fully fledged ISO standard. Many observers had been against that standardisation, pointing out that the OpenDocument Format (ODF) already existed as an ISO standard, and arguing that OOXML's documentation contained too many unanswered technical problems to be passed.
This last bit even ISO has already admitted to be true. How long can an explanation be sought for? Why does ISO try to silence its critics? And since when is this attack personal? ISO is not a person.
⬆
"ISO should hang their heads in shame for allowing it to happen."
--Tim Bray