Quick Mention: Why ISO is the New ECMA
Dr. Roy Schestowitz

2008-04-15 06:02:31 UTC
Modified: 2008-04-15 06:02:31 UTC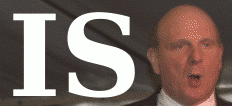 I
SO is doing its already-tarnished reputation no favours. "Standardisation by corporation," a phrase probably
coined
by that who escaped ISO just before its downfall, appears to be a new standard at ISO.
In
Norway's protest
, it was clearly stated that its goal was not to slam ISO but to defend its integrity. But judging by ISO's latest moves,
having been taken over
,
it's truly a lost cause
.
In my French, ISO is to become the next ECMA International. Indeed, SC34 expects more controversy to come: The participants in SC 34 propose to shield themselves from public criticism.
It's a
sad state of affairs
at
the moment
, but it's
not over yet
. Be sure to find out more about the indirect
relationships between Microsoft and ISO
.
If ISO hopes to find itself sheltered behind closed doors (repetition of the events in Geneva [
1
,
2
,
3
,
4
,
5
]), it will cease to become a legitimate authority for ratification of transparent, open, free and fair international standard. It will become a cabal.
⬆