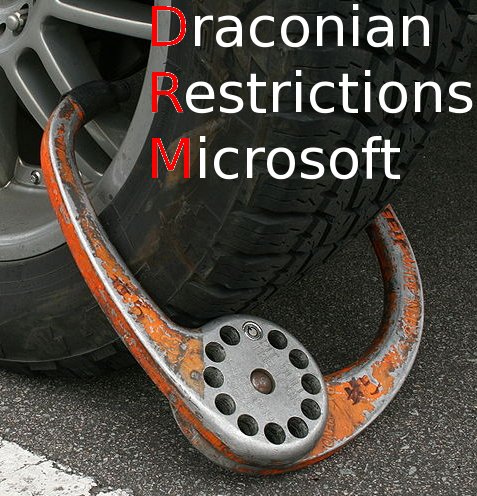 Summary: Media companies are allowing themselves to become tools by which a monopoly abuser gains more power over their audience
THE BBC's service to Microsoft [1, 2, 3, 4, 5, 6, 7, 8] is not too shocking, especially when one considers the intersection with Microsoft UK staff [1, 2, 3, 4]. We sometimes call it "MSBBC", along the lines of MSNBC.
"BBC partners with Microsoft for new social iPlayer," tells us
this new post
from
a Microsoft boosting Web site
. There is
more information here
:
BBC And Microsoft Team Up For A New Video On-Demand Service: iPlayer



The BBC has announced that it has struck a deal with Microsoft and has launched the beta version of a new video on demand service: iPlayer.
The last time the BBC worked with Microsoft it managed to exclude Apple Mac OS X and GNU/Linux users. It also ended up paying outrageous amounts of money for some DRM deal with a convicted monopolist which delivered bad service (the BBC ended up running to Adobe for help).
If the BBC is trying to make itself look like more of a joke, then it's definitely succeeding. Check out
this new article from MSNBC
. They actually inject disclosures into the depths of articles:
(Msnbc.com is a joint venture between Microsoft and NBC Universal.)
So why is NBC Universal involved with Microsoft in the first place? Microsoft is clearly not in the news business, is it? This whole MSNBC situation is one that we last covered
two weeks ago
. The BBC is falling into a similar trap.
In other new, "Netflix Spreads DRM Evil With Microsoft," says
this headline
.
Netflix has selected Microsoft PlayReady technology and the Protected Interoperable File Format (PIFF) for use in new Netflix ready devices and applications.
The
corrupt Samsung
has just done
something similar
and this move from Netflix is covered in:
Here is the
press release
. They actually brag about it. It's not passive acceptance.
⬆
"DRM is the future."
--Steve Ballmer, Microsoft CEO