HTC, Greens, and EFF Go After Apple
Dr. Roy Schestowitz

2010-08-25 23:39:53 UTC
Modified: 2010-08-25 23:39:53 UTC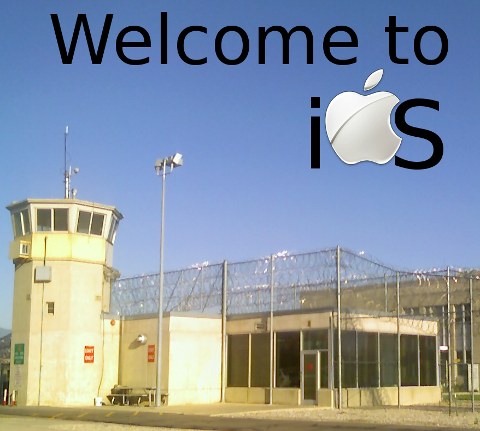 Summary: A look at HTC's counterclaim, filed after Apple sued Linux via HTC/Android; Apple refuses to have its phones tested for environmental impact; EFF goes hard on Apple for what it calls "traitorware" (iOS)
Apple's case against HTC is also Apple's case against Linux. Groklaw has begun covering this case, which helps show that Groklaw does not always take Apple's side.
HTC denies infringing the patents, of course, but they also say as a first affirmative defense that four of the patents are invalid for "failure to comply with one or more of the conditions for patentability set forth in Title 35 of the United States Code, including, but not limited to, utility, novelty, non-obviousness, enablement, written description and definiteness in accordance with 35 U.S.C. ۤۤ 101, 102, 103, 112, and/or 116, or are invalid pursuant to the judicial doctrine barring double-patenting". HTC also claims prior art, marking, laches and marking defenses, and it says it has license agreements with third party suppliers to do what they do the things Apple is suing them over. It asks the court to declare the patents invalid. Here's a recent case highlighted on EFF's site where some of those types of defenses worked perfectly.
Both Apple and Microsoft are already known for their severely negative impact on the environment [
1
,
2
]. The manufacturing material and processes just don't bode too well. Watch
what Apple is doing
now, according to Adam Vaughan.
Apple blocks iPhones from green ranking scheme



Apple has refused to allow its iPhones to be included in the UK's first-ever green ranking scheme for mobile phones.

The scheme gives phones a rating of zero to five based on their environmental footprint and major manufacturers including Nokia, Sony Ericsson and Samsung have signed up. The network O2, which is launching the rating system today, said 93% of the devices its customers use will be covered.

Launched in partnership with sustainability advisers Forum for the Future, the green ranking scheme scores handsets on the ecological impact of their raw materials, the manufacturing process, packaging, how long they are likely to last, energy efficiency and how easy they are to reuse or recycle.

An Apple spokeswoman declined to comment on why the company had decided not to join the voluntary labelling scheme, but highlighted its environmental reporting online.
What is Apple so afraid of?
Last but not least,
Apple patents spyware
:
The EFF weighed in on Apple's recent security software patent. The EFF's post, Steve Jobs Is Watching You: Apple Seeking to Patent Spyware, states, "This patent is downright creepy and invasive - certainly far more than would be needed to respond to the possible loss of a phone. Spyware, and its new cousin traitorware, will hurt customers and companies alike - Apple should shelve this idea before it backfires on both it and its customers."
We actually
covered this earlier in the week
. The EFF generated a lot of negative press for Apple. They deserve it. Apple is a patent aggressor (see above).
⬆