NZICT is a Fake Group (Lobby Group) Connected to Microsoft, Foreigners
Dr. Roy Schestowitz

2010-08-25 23:02:57 UTC
Modified: 2010-08-25 23:02:57 UTC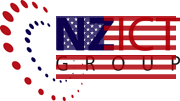 Summary: NZICT represents not New Zealand but large vendors from outside New Zealand (and their local allies who help those foreigners occupy New Zealand)
NZICT is beginning to look more and more like the 'ACT' of New Zealand. For those who don't know, ACT is a pressure group of Microsoft (NZICT represents more than just Microsoft though).
ACT essentially masquerades as a representative of 3,000 or so small businesses in Europe. ACT uses this costume to pretend that small businesses are in favour of Microsoft's policies and agenda, e.g. OOXML, software patents, RAND, etc.
The fact that NZICT does not actually represent NZ (as in New Zealand) was pointed out in
Techrights
before, e.g. in:
The following message from today helps show just what NZICT is really made of:
From: Peter Harrison <cheetah100@gmail.com> Date: Wed, Aug 25, 2010 at 11:11 PM Subject: Re: [NZOSS-Openchat] New NZICT head .. New Direction? To: ian@karearea.gen.nz, NZOSS Open Discussion List <openchat@lists.nzoss.org.nz>

On Thu, Aug 26, 2010 at 8:45 AM, Ian Beardslee <ian@karearea.gen.nz> wrote:

An interesting comment, probably brought about by the noises we have made.. "Medary says his election will giving the organization a more New Zealand face and moderate the dismissive reaction of some local sources who consider NZICT is primarily a lobby for big multinationals."



This is nothing but a PR exercise. Without substantial changes to the constitution of NZICT it remains an organisation in the pockets of the Multinationals, regardless of the puppet fronting it. So long as the general membership are confined to a couple of seats on the board the organisation will remain a mere policy launderer of the large vendors.

Let me be clear though; I have no problem with these vendors expressing their point of view. I support free speech. However such speech is understood in context of their own self interest, not the interests of NZ. The NZICT tries to pretend it is the voice of NZ computer companies when in fact it's membership does not even include companies like Orion Health - the biggest software export earner in NZ. It's constitution was expressly drafted to exclude the majority of small NZ software houses from having any influence.

But perhaps I was too quick to dismiss the new chair. So I look up Simpl and find out the following:

"Simpl is a Microsoft Gold Certified Global Partner in Custom Development, Data Management Solutions, Information Worker, Advanced Networking Infrastructure and Networking Infrastructure.We work closely with Microsoft in New Zealand and also enjoy direct relationships with Microsoft in Redmond, Microsoft UK, Canada, AsiaPac and New Zealand. Simpl is one of Microsoft's leading Global Health Partners."

Wow - colour me shocked. Who would have thought that the new chief would have "direct relationships with Microsoft".
Victoria Barret from
Forbes Magazine
has suggested
breaking up Microsoft
. Microsoft is not just Microsoft but
an entire 'ecosystem' of shared interests and commonwealth
. Maybe it's time to give it an audit/probe. No other company in the software industry causes so much damage to its peers, even internationally.
⬆