USPTO is Imperialistic
Dr. Roy Schestowitz

2010-08-31 00:56:08 UTC
Modified: 2010-08-31 00:56:08 UTC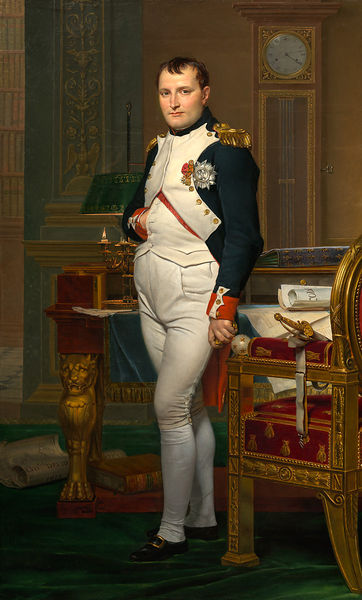 Summary: Another new set of examples where the USPTO hijacks other countries' policies and threatens businesses overseas using the ITC
EARLIER THIS YEAR we showed how lobbyists from 'NZ'ICT et al. were taking over the patent system in New Zealand. Similar tricks are being used in Europe ("device" as means of legalising software patents) and there is also UPLS [1, 2, 3], which has the potential to export the USPTO guidelines (permitting software patents) to the European Union. It's a sort of US imperialism, in the sense that laws which empower the United States are forced upon other countries. The UPLS recently faced some "legal setback", confirms IDG. They will probably just dress that up as something else, maybe just rename it once again.
The European Court of Justice looks set to derail plans for a common patent system across the European Union. The court's Advocate General believes that a centralized patent is "incompatible with the treaties" that created the E.U., according to a leaked document.
USPTO imperialism through back room deals is not out of the ordinary and
in Russia there seems to be advancement for this plot at the moment
:
The U.S. Patent & Trademark Office and its equivalent in Russia are launching a one-year pilot program on Sept. 1 to fast-track each other's approved patent applications.

Such "Patent Prosecution Highway Programs" allow patent offices to use each other's work to help process applications more quickly.
That would potentially facilitate some mergers in the future. Might the EPO implement something similar? East Asia, notably Japan and Korea, has already been hit by the disease which is software patents, with victims or accomplices such as
LG, which pays Microsoft for Linux
. LG has just been
hit by a patent infringement investigation
and possible embargo by the US:
NOT EVEN A HAIR'S BREADTH away from being embroiled in a price fixing investigation, LG is being investigated for alleged patent infringement.
It's the US International Trade Commission (ITC) [
1
,
2
,
3
,
4
,
5
], imposing US rules on Asian companies (the ITC is like the USPTO's 'enforcement agency', imposing sanctions such as embargoes). Don't nations get tired of being bossed around by a nation overseas, whose patent office has gone out of control and now nurtures patent trolls in industrial quantities?
⬆