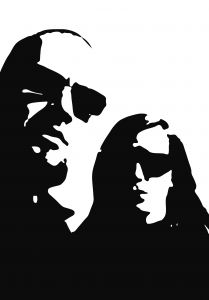 Summary: AstroTurfing group 'Consumer' 'Watchdog' tries to throw slime at Google's CEO on his own platform and whines when blocked from doing so; LawMedia Group, an AstroTurfing group which helped Microsoft crush both Yahoo! and Google, helps show how far Microsoft would go
'Consumer' 'Watchdog' is subject that we covered several times over the past 2 years and we have a wiki page about it. As a quick introduction, here we have a group which is hosted by Edelman's AstroTurfing platform (it admits this) and hammers on Google's reputation non-stop, calling Google "criminals", calling for the company to be split, and comparing the company's CEO to a child molester. Google does give new reasons for vigilance, but this does not justify rude AstroTurfing by Google's competitors. Google is a threat to privacy, but Microsoft funds proxies that help exaggerate it and Microsoft is also a hypocrite because it's a threat to privacy too, more so than Google in some ways (Windows is spyware, going by the definition of this term).
According to
this report
, 'Consumer' 'Watchdog' (it is neither for consumers nor a watchdog) has the nerve to buy ads from Google that attack the company's CEO in the aforementioned way.
Last week Consumer Watchdog--an intense and sometimes disingenuous Google critic--submitted three text ads to Google designed to promote the over-the-top video it created of Google CEO Eric Schmidt in order to criticize Google on privacy issues. The ads targeting keywords such as "Google CEO Eric Schmidt" were purchased on September 2, the same day Consumer Watchdog released the video, but Google rejected them the next day citing its policy on trademarks in the text of ads, according to John Simpson, a spokesman for the group.

On Thursday, Consumer Watchdog complained about the ad rejection in an open letter published on its site, and a Google representative confirmed Friday that Google had overturned the original decision but did not admit making any error.
Google should not only block 'Consumer' 'Watchdog' but also file a lawsuit for it pretending to be a charity (calling for donations even) and not an AstroTurfer. Lora Bentley
calls it "Consumer Group"
(in the headline even), but then again she is also
one among many who did not mention the Microsoft factor in all of this
. Where is the real investigative reporting?
Raw Story
at least mentions
Microsoft's
very apparent role in Texas
:
Harrison suggested Google rival Microsoft was behind the various complaints.

He said Foundem was backed by an organization funded largely by Microsoft and that both TradeComet and myTriggers were represented by Microsoft antitrust attorneys.

The Google counsel also noted that a federal judge earlier this year dismissed a private antitrust lawsuit against Google filed by TradeComet.

Microsoft and Yahoo! teamed up last year in a bid to rival Google in search but have made only slight inroads against the Mountain View, California-based company which controls around 65 percent of the US search market.
Incidentally, some reports are
mixing the legal action with the AstroTurf
, probably not by coincidence with the timing and everything. The AstroTurfer is the provocateur which gets public support for legal action against Google and most if not all of it is traceable to Microsoft and its partners.
According to
this report
, Microsoft is involved in another case against Google right now. Joseph Tartakoff
says
that "Microsoft, Expedia and Kayak have told the Justice Department they are concerned about Google's buy of ITA" and the
Wall Street Journal
says:
ITA software is used by flight-comparison sites including Kayak.com, SideStep.com and Hotwire.com, among others, as well as by Bing, the Internet-search engine owned by Microsoft Corp. ITA also powers the ticket-search and booking sites of numerous airlines, including American and Continental, giving it insight into how airlines price their seats.
The Register
has more details
.
"It put former managers inside the company, as usually happens when Microsoft wants to take over another company from the inside (watch out, Nokia)."Who can ever forget how Microsoft hired AstroTurfers to block a Yahoo!-Google deal? This led to Yahoo hijack by Microsoft. It put former managers inside the company, as usually happens when Microsoft wants to take over another company from the inside (watch out, Nokia). Yahoo saw many of its former executives flee and products/services cancelled. Few new services are created (e.g. [1 2] last week) whilst another manager calls it a day:


Yahoo Finance has long been a top property in its field, beating everything even giants like Google and Microsoft could come up with. Unfortunately for Yahoo, Steve Schultz, the head of Yahoo Finance, found another job this week.
Without needing to ever buy the company called Yahoo!, Microsoft turned the company's crown jewel (search, not portal) into its own department, instantly
increasing its market share to about double the old levels
(only accounting for the US, though). If it were not for Microsoft hiring an AstroTurfing group (LawMedia Group) and engaging in other types of corruption of the system, Yahoo! would be happily working with Google now right and Yang would still be its CEO, still operating alongside the old management with services like GeoCities (which got axed after Microsoft had killed Yahoo's soul). Microsoft likes to break stuff. That's how it does business.
⬆