How ActiveX Crushed GNU/Linux Adoption in Korea
Dr. Roy Schestowitz

2010-10-01 00:38:11 UTC
Modified: 2010-10-01 00:38:11 UTC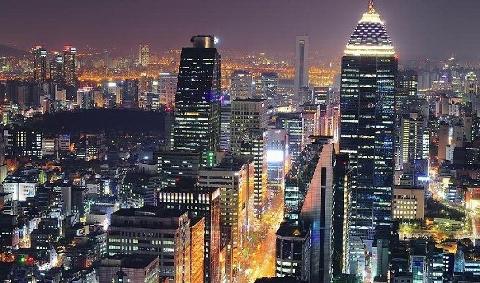 Summary: One of the most advanced societies in the world is (still) held back by Microsoft's Web-hostile 'extensions' which require Windows
T
HIS POST offers just a pointer or two (via Glyn Moody), covering news which we covered here about half a dozen times before [
1
,
2
,
3
,
4
].




Microsoft had previously dominated the Korean computing experience and this had much to do with its virtual monopoly on Internet technologies used for encrypted communication like online banking and electronic commerce.

However, with local banks starting to allow their customers to move money online on non-Microsoft Web browsers like Firefox and Chrome, the country could be witnessing the beginning of the end of the Microsoft monoculture.

Spearheading the ``open banking'' trend was Woori Bank, which expanded its online banking service beyond Microsoft's Internet Explorer (IE) browsers in July to support Firefox, Chrome, Safari and Opera users, who were also enabled to access the services from computers run on non-Microsoft operating systems like Linux and Apple's Macintosh OS.

And it now appears that the Industrial Bank of Korea (IBK) is looking to tweak its online banking service to make it available on Linux and Apple computers too. IBK's revamped Internet services will be accessible on a variety of browsers and will also support Microsoft's latest IE 9. The bank will sign a company by October to redesign its Internet banking system.





Just a quick note to those who are interested in a status update from Korea. Kim Tong-hyung writes in the Korea Times that a number of major Korean banks are moving towards e-banking systems that will be cross-browser compatible vs. what is available today, which is IE.

The short story is that online banking with Firefox or Chrome is still a long-way off, but we can now foresee such a future, whereas before the changes by the Korea Communication Commission (KCC), such a future was impossible to consider.




Microsoft tried 'pulling an ActiveX' again with Silver Lie. Fortunately it failed [
1
,
2
,
3
,
4
], thanks in part to awareness campaigns against Silver Lie, which Microsoft kept lying about (e.g. saying it runs on GNU/Linux, which
it does not
). At Microsoft, these issues are usually deliberate.
⬆
"In one piece of mail people were suggesting that Office had to work equally well with all browsers and that we shouldn't force Office users to use our browser. This Is wrong and I wanted to correct this.
"Another suggestion In this mail was that we can't make our own unilateral extensions to HTML I was going to say this was wrong and correct this also."
--Bill Gates [PDF]