Novell's CEO Criticised for Unjustified Wage/Bonus
Dr. Roy Schestowitz

2010-10-14 08:19:45 UTC
Modified: 2010-10-14 08:19:45 UTC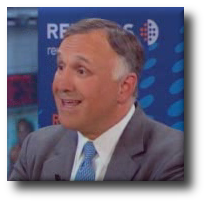 Summary: The absurd bonus of Ron Hovsepian grabs the attention of news sites other than Techrights
NOVELL'S CEO Ron Hovsepian is currently overpaid, as we argued just one week ago. This is now being noted by PC Pro, which has the article "Top tech execs paid millions for failure". It says:
Ronald Hovespian of Novell, for example was the lowest-paid CEO on the 25 Overpaid list, receiving a paltry $5.2 million in total compensation last year.

Although the pay level is considered "quite reasonable" compared to other executives, it came during a year in which Novell's stock dropped 12% and the company reported a negative return on equity of 21%.
There is more about it
here
and in
a new article from India
the author says that "Eric Schmidt stepped out of the comfort of being in large companies like Sun and Novell with thousands of customers, to join what was then a virtually unknown start-up, Google. That too as a part of the three-member management team with the founders who were actively involved in running the company with him. His compensation was $250K+bonus, far less than the $600K base he had at Novell and, perhaps, even Sun before that."
How does Hovsepian justify getting paid more than 100 times what some of his workers are paid (including those who got laid off)? And in bonuses alone???
Going back in time, it will be interesting to see what sort of bonuses were unfairly distributed by Novell. Here is
one man with background at Novell making this week's news
:
Plymouth, MI-based Stardock today announced the hiring of a new senior producer who was recruited from outside of the games industry for his project management background at infrastructure software company Novell.
When exactly did he leave Novell? Is this another project manager who ended up leaving Novell?
⬆