"DRM is the future."
--Steve Ballmer, Microsoft CEO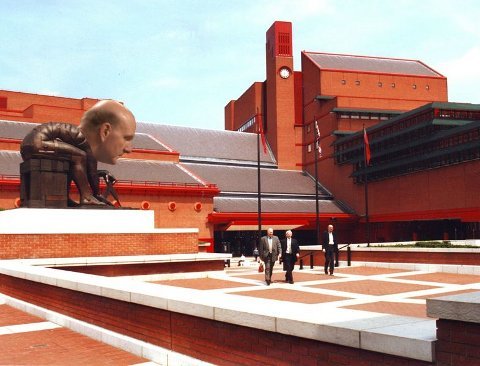 Summary: Microsoft's insistence on ignoring international standards and limiting access is hurting adoption of its very own software rather than have the intended effect, which is to impede migration to competitors or to pressure for upgrades
THE British Government chooses to stay at risk with Internet Explorer 6, as we mentioned back in July and well into August when arguments about it began. The British public started demanding that the government no longer stays one decade behind with a rusty Web browser. The good news is that "Home Office does u-turn on Internet Explorer 6" and the bad news is that they stay stuck with Internet Explorer:
A government department has abandoned browsing policy by deciding to upgrade its machines from Internet Explorer 6 to IE8. The UK government has received severe criticism from many security companies for sticking to IE6 – a now non-supported Microsoft browser which is considered insecure. A Home Office representative confirmed to TechEye today that it will upgrade to Internet Explorer 8, although the department gave no indication when the move will happen.
They should at least offer the option of Free/libre software like Firefox or as Glyn Moody put it, "great; now let's have Firefox as an option" (remark is from Identi.ca and a fellow Identi.ca user from Romania responded by saying that it's "strict policies and bureaucracy! Here, people would install whatever browser (or version) they want, without even asking"). The UK is an exceptional case because the British public sector is still overwhelmingly tied to the US, just like in a lot of English-speaking nations. It is an issue that spans a wide range of institutions we covered here before (even defunct ones like
BECTA
). Last week it was the British Library (BL) that got another good spanking from Dr. Glyn Moody, whose memory of the BL's services to the Microsoft monopoly (e.g. [
1
,
2
,
3
,
4
,
5
,
6
]) was recalled in
this post about locking down knowledge
that belongs to the British public.
The British Library was also heavily involved in the formalisation of Microsoft's OOXML, providing the vice-chairman for the original TC45 Office Open XML group (that is, OOXML). The convenor of the much-contested ISO meeting that finally approved OOXML, Alex Brown, is also linked with the British Library: Alex Brown is convenor of the ISO/IEC DIS 29500 Ballot Resolution Process, and has recently been elected to the panel to advise the British Library on how to handle digital submission of journal articles. Interestingly, Brown now seems to view the OOXML standard in a somewhat different light: In short, we find ourselves at a crossroads, and it seems to me that without a change of direction the entire OOXML project is now surely heading for failure. Which makes the British Library's support for Microsoft's format even more problematic. But the real problem with the British Library is not just this technical short-sightedness. There is a far deeper issue that goes to the heart of what a research library is for. This can be seen most clearly from the existence of the "Business and IP Centre" at the British Library, where we are told: Intellectual property (IP) can help you protect your ideas and make money from them. Our resources and workshops will guide you through the four types of intellectual property: patents, trade marks, registered designs and copyright. Now, recall that "IP" is just a polite name for time-limited, state-enforced intellectual monopolies. These are fundamentally and inherently about limiting people's access to various kinds of knowledge. They are diametrically opposed to the stated role of the British Library, whose exhortation to visitors to its home page is: "Explore the world's knowledge."
Glyn Moody later pointed out that "publishers haven't got a clue" because of
this new British article about DRM
:
For libraries facing dwindling borrowers and brutal budget cuts, the ebook seems to offer an irresistible opportunity to reel in new readers and retain old ones too busy or infirm to visit during opening hours. A third of libraries across the country have embraced the new technology, allowing members to check out electronic literature without setting foot in the building. But following abuse of the system – with China-based readers attempting to circumnavigate copyright laws by joining British libraries and plundering their virtual collections for free – publishers have now threatened to prevent libraries from accessing ebooks. It's a move described by one library boss as "regressive" at a time when they are trying to innovate as they fight for survival.
Cheryl McKinnon in the Red Hat-led Web site
opensource.com
calls it Dark Ages 2.0
when "long-term preservation, provenance, and accessibility of digital content" is simply ignored, as we already find in the BL. Cheryl concludes by writing:
I hope this recent piece in opensource.com on the importance of open standards will be an ongoing discussion theme, as open source and open standards together provide one of the few realistic solutions to this escalating problem of digital preservation. The content management technology field, where I've spent most of my career, needs to escalate this debate. In a space currently dominated by proprietary technologies, managing the long-term preservation, provenance, and accessibility of digital content is often downplayed or ignored.
Going back to Internet Explorer lock-in, Mr. Pogson says that
"Lock-in Is Double-edged Sword"
as
"IE6 addiction throws monkey wrench into Windows 7 migration"
and: [via
Slashdot
]
Enterprises addicted to Microsoft's nine-year-old Internet Explorer 6 (IE6) browser are having a tough time migrating to Windows 7, an analyst said today.
No wonder
Vista 7
is having a tough time in businesses (no matter what Microsoft says). Another blogger
says that
Internet Explorer 6 is "Another Case of Microsoft Shooting Itself In The Foot". Basically, a lot of enterprise simply cannot and will not leave Windows XP because of Internet Explorer 6. The
Gartner Group
says that Windows is losing market share
and as
Matt Asay
(Canonical COO) explained this before he pinged me about it, "Microsoft is selling more Windows (desktop), but losing market share in terms of units shipped and total":
Sure – in absolute numbers, Microsoft is clearly selling more copies of Windows as the number of PC users in the world continues to increase. But when looking at market share, Windows is losing market share. The drop in market share may seem small, but when you are talking about hundreds of millions of machines installed worldwide, every tenth of a point of market percentage drop is a large number.
IDG's Gregg Keizer has
just published
"Enterprises: We'll run Windows XP even after retirement":
Nearly half of the companies still using the nine-year-old Windows XP plan to keep running the aged OS even after Microsoft withdraws its support in 2014, a research analyst said today. "IT just really, really likes the XP operating system," said Diane Hagglund, a senior analyst at Dimensional Research, which recently surveyed more than 950 IT professionals about their Windows and Microsoft Office adoption plans. "They say it's just that good, and don't want to mess with it."
Then there's
this interesting new statistic
: [
via
]
Forty-nine per cent will deploy Office 2010 on a version of Windows other than Windows 7, released a year ago by Microsoft. Users are split on whether to upgrade from Windows XP: 47 per cent said they'd upgrade to Office 2010 when Windows XP's support is discontinued — in April 2014 — while 48 per cent said they'd soldier on using Windows XP even without support.
Here is
what happens to people who buy a laptop and expect to have Windows on it
:
...if I wanted the OS installed, I had to pony up $130.
Welcome to the crazy world of proprietary software. No wonder Android is getting so popular, and not just on handsets anymore. In summary, Microsoft has attempted to lock people in by deviation from standards, but in turn it also shoots its own foot because people cannot upgrade to other versions of the same software from Microsoft (because it attempts to correct things by better conforming and complying with standards). It not only affects Internet Explorer (which continues to lose market share rather than ever gain any) but it also harms adoption of Vista 7. Microsoft got served for its own bad behaviour.
⬆