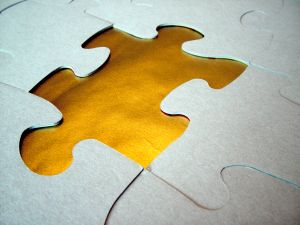 Summary: The pieces of Microsoft's future and its monopolistic legacy are falling apart
MICROSOFT HAS a problem with the future and in the next post we'll expand on Steve Ballmer dumping a lot of his Microsoft shares. A lot of evidence suggests that people increasingly go mobile; this is easy to measure because unlike installed base, sales of a mobile device is something that can be tracked. Physical appliances -- as opposes to bits and bytes (like Web traffic or copy of an operating system) -- are scarce but concrete.
We hardly write about Vista Phony 7 [sic] for several reasons; one is decreased focus on Microsoft and another is reluctance to give more publicity to a device which would never have earned much publicity had it not been for roughly half a billion dollars in marketing (a huge sum compared to about $80 million spent on advertising Office 2010, the latest version of this company's #1 cash cow).
Since we have not mentioned Vista Phony 7 [sic] for a while (it gets plenty of negative reviews), we'll just name one Microsoft booster (and existing/former Microsoft investor)
Bill Snyder
, who writes about Vista Phony 7 [sic] and ridicules it by
arguing
: "given how many mistakes Microsoft made in the design of the Windows Phone 7 OS, it probably makes sense to focus on not using the device. No one, as near as I can tell, will want to spend much time with it. Maybe the slogan should be "The smartphone for people who hate smartphones.""
Microsoft has been shipping such phones to warehouses (channel stuffing) and imposing them on employees using promotional blanket-type deals, but notice the deafening silence when it comes to numbers. Microsoft always brags about the number of sales shortly after a release (and even prior to a release, e.g. when they speak about alleged preorders and sometimes tell that they sell out products which do not yet exist). Vista Phony 7 [sic] must therefore be a disaster.
Microsoft is having the same type of problem with the old cash cow. Earlier this year we wrote about
initial sales of Office 2010 being disappointing
and now we learn from IBM's Rob Weir that "[o]nly 4% of users have updated to Office 2010. Retraining costs (Ribbon interface) cited as concern." Here is
the article with all the claims
(from IDG):
Analysis of sales one month after the consumer release was that Microsoft Office 2010's early sales were disappointing, according to NPD Group..

[...]

Thirty million represents only about 4 percent of Office users who have converted to the new suite. That might be a bleak percentage, or it might represent a fantastic opportunity; it depends on how quickly Microsoft can convert the remaining 96 percent of users, and that means convincing notoriously risk averse business IT departments to make the switch.
This must be absolutely terrible and no wonder Elop ran away. No wonder Microsoft is downgraded by so many analysts, either. In the next post we will cover Ballmer's arguably suspicious activities.
Microsoft's bottom line now relies on this
war on customers
(Microsoft is squeezing poor Windows and Office users who did not previously pay) and racketeering [
1
,
2
,
3
,
4
,
5
,
6
,
7
] that lets Microsoft monetise other people's products, e.g. Android and SUSE. Welcome to the 'new Microsoft', the bully.
⬆