Google is peeling Microsoft's 'search/decision engine' off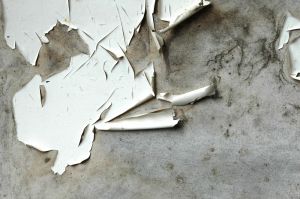 Summary: Google alleges that underneath Bong [sic] there is just a lot of scraping of Google search engine results pages (SERPs)
Microsoft copying others is not news at all. There are so many examples of it, some more blatant than others (not to mention many products that are simply rebadged "Microsoft" or get acquired by Microsoft). But the following new accusation suggests that Microsoft is simply ripping off Google not by copying what they do but by literally copying their output, their product, almost verbatim:
Google has run a sting operation that it says proves Bing has been watching what people search for on Google, the sites they select from Google's results, then uses that information to improve Bing's own search listings. Bing doesn't deny this.

As a result of the apparent monitoring, Bing's relevancy is potentially improving (or getting worse) on the back of Google's own work. Google likens it to the digital equivalent of Bing leaning over during an exam and copying off of Google's test.

"I've spent my career in pursuit of a good search engine," says Amit Singhal, a Google Fellow who oversees the search engine's ranking algorithm. "I've got no problem with a competitor developing an innovative algorithm. But copying is not innovation, in my book."
Giving Microsoft the benefit of the doubt for the time being,
Tech Radar asks
, "Is Bing copying Google's search results?"
Bing has come under fire after Google claims that the Microsoft-owned search engine has been plagiarising Google's own search results.

Google has been running a 'sting operation' to try and catch Bing in the act of copying Google's search results and thinks it has succeeded.
Laurel says: "If Bing wins the market and Google goes under, THEN what do they do if Google isn't around to copy?"
5 years ago, Steve Jobs said that Microsoft "spend[s] over five billion dollars on research and development and all they seem to do is copy Google and Apple." He probably did not mean "copy" in the sense that we see above. Assuming the allegations turn out to be truthful, Microsoft has gone way too far in this case. It has
turned Yahoo! search into a Bong [sic] skin
, which is in turn just a front end to Google, at least on the face of it. No shame, eh? And speaking of Yahoo!, Microsoft
blames Vista Phony 7 [sic] failure on this marionette it got
. And if that's not bad enough, watch what Microsoft adds to its allegedly scraped-from-Google search results: it adds anti-features to them, essentially introducing more surveillance and spying on users, then
bragging about it
:
Researchers from the University of Washington and Microsoft Research have found that cursor movements and cursor hovers can detect the relevance of a search result and whether a user may abandon the search.
Whose results are these anyway? Is
Bong [sic]
just a massive ripoff of Google? And if so, why ever use Bong? To be tracked by Microsoft, even at the level of mousing? By the way, Microsoft makes no computer mice, it just sticks its logo/brand on some. Skin indeed!
⬆