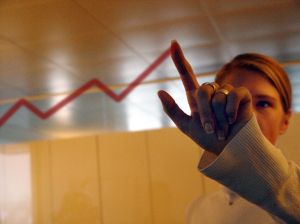 Summary: Novell pretends that all is fine and dandy as it prepares to pass its patents to Microsoft and all other assets to AttachMSFT; the reality is more complex than that
AS Novell's last month is approaching its end, Web sites keep debating and analysing the state Novell is in. Jon Oltsik argues that "Attachmate may be a wild card here with NetIQ and Novell." He almost assumes that the takeover is complete, despite the fact that according to a press release, "Brower Piven Announces Class Action Lawsuit in Connection With Acquisition of Novell, Inc. by Attachmate Corp." [1, 2]. To quote further:
Brower Piven announced that a class action lawsuit has been commenced in the United States District Court for the District of Massachusetts on behalf of all shareholders of Novell, Inc. for breaches of fiduciary duty to current shareholders and other violations of state law by Novell's Board of Directors relating to the proposed acquisition of Novell by Attachmate Corp. and Longview Software Acquisition Corp. The complaint alleges that on November 22, 2010, the companies announced that they had entered into a definitive merger agreement for Novell to be acquired by Attachmate in a transaction valued at approximately $2.2 billion. According to the complaint, under the terms of the agreement, Novell stockholders will receive $6.10 in cash for each share of Novell common stock. The complaint alleges that Novell's Board of Directors was motivated by a desire to accelerate the vesting of their otherwise illiquid stock options and to receive significant change-of-control payments, and therefore agreed to an unfair price, the $6.10 offer price represents only a 9% premium and analyst targets have been as high as $7 per share. The complaint alleges that the proposed acquisition is also unfair because as part of the merger agreement, Novell's Board of Directors agreed to certain onerous and preclusive deal protection devices that operate conjunctively to make the proposed transaction a fait accompli and ensure that no competing offers will emerge for the Company.
There is more text about it in [
1
,
2
]. This resembles the press release and adds little or no clarify. We could find not a single proper article about it. In any case, there are several legal actions resulting from Novell's prospective agreement and a lot more will be determined or finalised in March.
This article
too is an example of several that are mentioning the AttachMSFT buyout as a fact, despite lawsuits which need to be withdrawn or settled. Novell is now saying that the
shareholders approve an AttachMSFT deal
. This one report quotes the SEC filing:
According to an 8K filing with the US Securities and Exchange Commission, shareholders representing 68.1 percent of the 352.8 million outstanding shares of Novell showed up for the special meeting or signed proxies, and of these, 97.5 per cent voted for the takeover. Shareholders with an aggregate of 3.3 million shares were against the deal, and those behind 2.7 million shares abstained from voting.
It all started with a press release from Novell [
1
,
2
], but it is not entirely clear if all other lawsuits were taken into consideration also. We have found some more coverage, such as
"Novell shareholders approve sale to Attachmate"
;
"Novell shareholders agree to Attachmate buyout"
;
Novell says majority of shareholders vote to adopt Attachmate's $2.15B buyout bid
;
"Novell investors approve takeover by Attachmate"
;
"Shareholders Okay Attachmate's Novell Takeover"
;
"Novell Shareholders Approve Attachmate Deal"
;
"Novell stockholders approve merger with Attachmate"
;
"Shareholders OK Novell sale to Attachmate"
and
"Attachmate Merger Gets Novell Stockholders' Blessing"
. To quote
another report
:
Attachmate will spend $2.2 billion in cash, or $6.10 per share, for Waltham, Mass.-based Novell, which has been beset by financial problems for several years.
Has AttachMSFT managed to get
that loan it needs
? Additionally, CPTN remains a barrier, but Novell seems to be ignoring it. See:
As expected,
Groklaw
had the better coverage (compared to the corporate press) and it
mentioned the situation with regards to CPTN
:
Anyway, most of the shareholders approved it, or 66%, but the US Department of Justice and the German antitrust regulatory body still have to give their approval of the patent deal. As the press release puts it, "The patent sale to CPTN remains subject to the satisfaction or waiver of closing conditions, including receipt of antitrust approval in the United States and Germany." Those investigations are still going on. Novell says it's "in the process of gathering information to respond" to the DOJ's second request, so this isn't going to close overnight, I gather.
The sale of Novell is not (yet) guaranteed. Microsoft is trying to exploit Novell for the only Novell 'assets' (monopolies) Microsoft has use for. It's similar to what Microsoft did with Nokia [
1
,
2
,
3
,
4
].
⬆