Only US Department of Justice and German Federal Cartel Office Can Really Stop AttachMSFT Deal
Dr. Roy Schestowitz

2011-02-24 11:48:06 UTC
Modified: 2011-02-24 11:48:06 UTC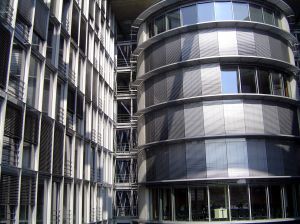 Summary: Novell's passing of patents to Microsoft et al. is likely to be the only barrier to Novell's sale
A COUPLE of new posts, composed by Fabian Scherschel and Steven J. Vaughan-Nichols (SJVN), say a little more about Novell's claim of getting stockholders' approval. We wrote about this three days ago, emphasising that several barriers remain (although lawsuits can be resolved by settlement with compensation rather than total withdrawal from the deal). SJVN's analysis of this is exceptionally comprehensive and relies a great deal on Groklaw:
Novell, which as Pamela Jones of Groklaw points out now describes itself as "the leader in intelligent workload management," instead of the producers of "best engineered, most interoperable Linux platform.," still faces anti-trust inquires from both the German Federal Cartel Office and the U.S. Department of Justice.

Neither of these agencies are concerned about Attachmate a formerly obscure software company buying Novell with Microsoft financing. No, the governments; concerns are about Novell's patents landing in the hands of CPTN Holdings-a company made up of Microsoft, Apple, EMC and Oracle.

For Attachmate to end up with Novell, the patent deal must go through. If Microsoft and friends don't end up with the patents because of government intervention then the Attachmate deal is dead. Or, as Novell explains it: "The patent sale to CPTN remains subject to the satisfaction or waiver of closing conditions, including receipt of antitrust approval in the United States and Germany. As previously disclosed, Novell and CPTN received a request for additional information from the Antitrust Division of the United States Department of Justice regarding the patent sale. The requests have the effect of extending the waiting period under the Hart-Scott-Rodino Antitrust Improvements Act of 1976 until 30 days after both parties have substantially complied with the requests, unless the waiting period is earlier terminated. Novell is in the process of gathering information to respond to this request and is continuing to cooperate fully with the Department of Justice in connection with its review. Novell continues to work toward completing the merger as quickly as possible and currently anticipates that the closing of the merger will occur following the completion of the waiting period and the satisfaction of other closing conditions."
Microsoft MVP and Novell VP Miguel de Icaza is
meanwhile expressing DRM tolerance
:
I do not mind DRM that much. It sucks when it gets in the way, but all software gets in the way anyways. I like the benefits of it.
Sure he does. Would he not love it if Microsoft took even
more
control of Novell? It would make him stronger, richer, and more influential. Miguel works for Miguel (and Steve), not for Free software.
⬆
"DRM is the future."
--Steve Ballmer, Microsoft CEO