Microsoft's Fight Against Innovation
Dr. Roy Schestowitz

2011-06-03 19:10:17 UTC
Modified: 2011-06-03 21:49:31 UTC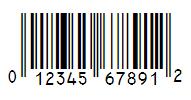 Summary: Realisation that Microsoft not only impedes development in software but also development in hardware, mostly for anti-competitive reasons (but spun as the opposite)


DEVICES which run Linux (sometimes Android) are likely to be hobbled by Microsoft's dirty schemes in which it pays hardware companies to impose artificial limitations. It helps show just to what degree Microsoft is against innovation; its dogmatic approach makes the products which everyone uses a lot worse and a lot more expensive. We coverred this throughout the week, but there is newer information now. According to this report, having failed in the hardware market itself, Microsoft is trying to gain influence over hardware makers (although it mostly fails because now they have other options to go to, notably Linux). To quote part of this report:
Microsoft wants to influence PC manufacturers over such details as the aspect ratio they choose for displays, where buttons and radio antennas are located, and even the width of the bezel, or rim, around the edge of the screen.
As we pointed out before, we are seeing Microsoft do just
what it did a couple of years back when GNU/Linux was growing on sub-notebooks
. Microsoft's
Windows profits declined
after that. Be prepared Microsoft to spin and lie about it -- pretending that the problem was GNU/Linux or Android itself and that Microsoft is doing this to offer "better experience" or something along those lines. Who is that a "better experience" for? Microsoft shareholders?