Microsoft in Embargo War Against Linux
Dr. Roy Schestowitz

2011-08-30 13:01:09 UTC
Modified: 2011-08-30 13:01:09 UTC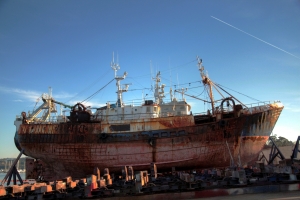 Summary: Microsoft takes the Apple approach to pushing Java/Linux aside while Nokia gets more litigious as well
POOR Microsoft and poor Apple. They just do not know how to stop Linux anymore, so they join forces and attack en masse with help from patent trolls. Pay attention to what the Microsoft-led Nokia is doing right now. To quote: "Nokia (the Claimant) filed a claim with the Shanghai No. 1 Intermediate People's Court (the Court) against Shanghai Huaqin Communication Technology Co., Ltd. (the Defendant) for RMB10 million in damages on the ground that the Defendant had infringed the Claimant's rights of a patented product, which was a telecommunications device equipped with a camera."
More patent aggression against phones. Not to mention
Apple's appalling behaviour
, which ended up in
embargo
after
pathetic lawsuits
. Apple
ignored all prior art
and tried to stifle the presence of competition (
"Galaxy Tab delayed Down Under"
says one news report).
Apple's embargo culture is not paying off because the dispute that Apple has started results in
Samsung not helping Apple in manufacturing anymore
. It was reported last week that Apple already suffers shortages as a result. But guess who else has just
embarked on the embargo ship
? Yes, it's Microsoft. The target is Google's Android, making it the first time that Microsoft uses this level of sanctions against Linux, having tried it against hardware several years ago (mice from Asia). This embargo attempt was
covered by Edward Qualtrough
, among others. To quote:
Microsoft have joined the major technology corporation suing party and launched a suit to prevent the sale of Motorola mobiles in the US.

With each technology giant seemingly suing each other in a Royal Rumble-style lawsuit, Microsoft believe their latest action will ban a number of Google-owned Motorola phones in America, which Microsoft claim infringe upon seven patents. These include ways to synchronise calendars and contacts, as well as notifying applications of changes to signal strength.

Motorola phones are made overseas, despite Motorola being an American company, and the International Trade Commission could prevent the products reaching the States. This could pave the way for Microsoft to then argue their case in other markets.
This just shows how miserable Microsoft has become. We really need to get rid of those parent monopolies. The USPTO+ITC are out of control.
⬆