Another Bessen Study Estimates Cost of Patent Trolls at Around $500,000,000,000
Dr. Roy Schestowitz

2011-09-21 17:51:42 UTC
Modified: 2011-09-21 17:59:09 UTC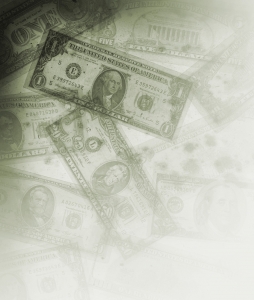 Summary: More scholarly ammunition against the practice of patent trolling (or NPEs)
Half a trillion dollars is a lot of money. The co-founder of Microsoft tries to hijack a system that is worth half a trillion dollars per year while also promoting patents for fame and profit. But that is a subject for another day.
Earlier this year we mentioned
a widely-cited Bessen study about the harms of software patents
. His next paper seems to be about the harms of patent trolls. James Bessen wrote this next paper with Michael Meurer and Jennifer Laurissa Ford. Fortunately, it is
accessible for reading online
. The abstract says:
In the past, non-practicing entities (NPEs) — firms that license patents without producing goods — have facilitated technology markets and increased rents for small inventors. Is this also true for today's NPEs? Or are they "patent trolls" who opportunistically litigate over software patents with unpredictable boundaries? Using stock market event studies around patent lawsuit filings, we find that NPE lawsuits are associated with half a trillion dollars of lost wealth to defendants from 1990 through 2010, mostly from technology companies. Moreover, very little of this loss represents a transfer to small inventors. Instead, it implies reduced innovation incentives.
Timothy B. Lee provides an
alternate summary
and so does
this person
, who writes:
We all know patent trolls waste everyone's time and money, leech off the productive and innovative, and are generally annoying. If you're into the independent software development scene at all, you probably support a few developers that have been trolled. It's expensive and wasteful and we all know it — well, we all have anecdotal evidence to support that claim anyway, but now, thanks to researchers at Boston University, we now have a study we can point to and that study shows innovators have lost $500 billon to patent trolls since 1990.
Mike Masnick
took on the issue and Glyn Moody was
another taker
, so
Techrights
is unlikely to have much to add. Moody writes:
Aside from the patent trolls themselves, few have a good word for them, since it's pretty obvious to everyone that they suck money out of companies that make stuff, and thus act as a brake on real innovation. But those feelings have been largely unquantified. Now, thanks to recent work of the authors of the seminal book "Patent Failure", James Bessen and Michael Meurer, along with a third author, Jennifer Laurissa Ford, we have perhaps the first rigorous estimate of the damage they cause. It's even worse than we thought...
But think about this: "Non-troll patent owners cost us even more?"
That the
claim
from Matt Asay, who worked for Novell and Canonical. Novell makes its customers pay Microsoft for patents and Canonical
nearly did the same
.
⬆