Linux Magazine: "Microsoft Has Already Approached Canonical Pressuring Them to Sign up to a Patent Deal, But They Turned it Down."
Dr. Roy Schestowitz

2010-06-09 22:59:51 UTC
Modified: 2010-06-09 22:59:51 UTC
"That's extortion and we should call it what it is. To say, as Ballmer did, that there is undisclosed balance sheet liability, that's just extortion and we should refuse to get drawn into that game."
--Mark Shuttleworth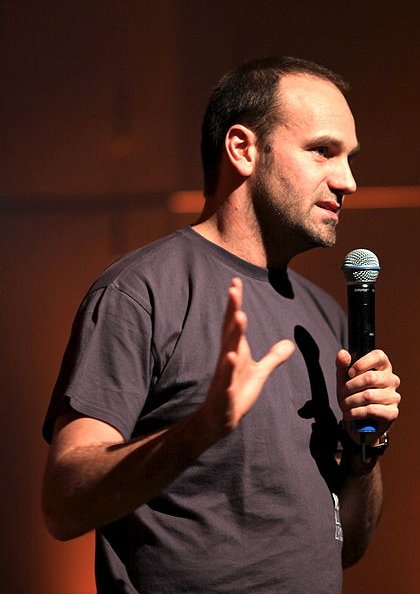 Summary: Mark Shuttleworth turned down Microsoft's offer that "you can't refuse" (racketeering [1, 2, 3, 4, 5, 6, 7])
C
hris Smart has just published
an article
that contains some rather new information:
When it comes to patents, it's not just about proving someone wrong. A company like Microsoft needs only put in an application to the court to have all possibly offending products stopped from shipping (remember when Microsoft had to stop selling Office over those XML issues?). The big problem is not whether one is right or wrong about patent infringement, that takes a long time to come out in court. What hurts are injunctions put on the products a company sells. Take Tom Tom for example. They had to settle because if they didn't, Microsoft could have shut down their business by stopping the sale of their products until the court case was settled, but then dragging the court case out for years and years. Few companies could afford to fight that.

Red Hat on the other hand, has a massive port folio themselves and agreements with other corporations to share pool patents. If Microsoft sued Red Hat, it would be on for young and old. This is why it's an arms race. If Microsoft sued Canonical, could it withstand the pressure? I highly doubt it. Not unless it has the backing of other big guns. Insurance won't cut it long term, especially after the first few cases and premiums go through the roof. Of course, this does leave one other option on the table for Canonical. Settle and pay for patent protection. Indeed, this is written into their assurance (emphasis mine):

"Canonical will replace or modify the infringing portion of the software so that it becomes non-infringing, or obtain the rights for you to continue using the software."

Microsoft has already approached Canonical pressuring them to sign up to a patent deal, but they turned it down. Does this mean they might have to re-consider their position? Certainly Ubuntu ships with VFAT support.
Canonical did surrender to MPEG-LA in a sense [
1
,
2
]. MPEG-LA is strongly supported by Apple.
Don't believe for a second that Apple and Microsoft can simply be ignored. Just listen to Mark Shuttleworth (when he doesn't play the PR game for the cameras).
⬆
"Microsoft is asking people to pay them for patents, but they won't say which ones. If a guy walks into a shop and says: "It's an unsafe neighbourhood, why don't you pay me 20 bucks and I'll make sure you're okay," that's illegal. It's racketeering."
--Mark Shuttleworth