Remembering Zune, iPhone...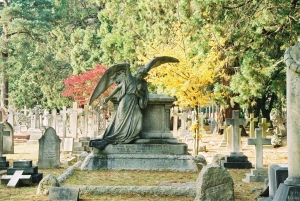 Summary: The failure of Microsoft in PMPs and phones becomes undeniable; Apple is meanwhile promising inferior iPhones that cannot quite compete with Android anymore
MICROSOFT'S business is not going well. Products are dying. Their fans are creating blog accounts in Techrights just to heckle us for saying it while Zune, for example, finalises its demise by becoming a dead product among many others. There has already been a lot of coverage and one of the more widely cited articles is this one:
"We recently announced that, going forward, Windows Phone will be the focus of our mobile music and video strategy, and that we will no longer be producing Zune players," Microsoft said in a statement.

Current Zune users will be able to access the same customer support and services they always have, and Microsoft will honor all warranties for those devices currently owned, and those who buy the very last devices.
We thought it had already died, but it wasn't official until Microsoft said it. Microsoft is just a remnant of old, illegally-obtained monopolies.
My co-host Tim
wrote
:
So Microsoft has finally admitted defeat on the Zune..... At least they can draw strength on the fact it lasted longer than the Kin. What I find hard to believe is that Microsoft thought they had a product that had a chance. I wrote about the Zune failing (as well as the Kin) almost as soon as things hit the scene. To me, the muddied Microsoft name has very little chance - Thats why its going after others with its "licensing" "deals". I think Microsoft is slowly realizing that its future is settling for the scraps off the table thrown by competitors with products people actually want to buy. Anyway, heres the link to the article, an interesting read. I am assuming now that the Zune tech will live on in WP7 and Xbox in some incarnation..... I suppose that way Microsoft don't have to admit total defeat.
In the mobile area too Microsoft has lost in a very major way, not just in entertainment. It is being
reported that ISVs walk away from Microsoft
. This new example says that "Lack of support for mobile clients and hidden costs can make a large-scale Lync deployment far less appealing than a small-scale one"
"In the mobile area too Microsoft has lost in a very major way, not just in entertainment."Microsoft is therefore using dirty tactics against Linux/Android, which emerged as the winner. Ballmer's package gets smaller amid this embarrassment and to quote The Inquirer, "JUMPING SHOUTING Microsoft CEO Steve Ballmer has been awarded only half of his allowable maximum bonus after having overseen lower than expected Windows Phone 7 sales." The numbers are really quite ugly and still declining, just like Internet Explorer ("Microsoft's IE9-first strategy fails to stem browser slide"). Apple too has lost some moment in phones and the real revolution comes from Linux/Android now.

Apple's lawsuits strategy is backfiring even more as according to sources: "Hoping to steal some attention from Apple's iPhone 4S, Samsung flashed the side of its Android Ice Cream Sandwich-equipped Nexus Prime -- expected to be unveiled next week -- in a YouTube video. Meanwhile, it filed preliminary injunction motions in Paris, France and Milan, Italy, hoping to block iPhone sales in those countries due to claimed WCDMA patent infringements."

Apple's next hypePhone receives no love as it is being called an "insult". As The Register put it:


The thing is an insult in phone form
Eventually Apple unveiled an "iPhone 4s" (not iPhone 5) and as Ron (RonB) put it some days ago in USENET: "Stockholders are so underwhelmed that Apple stock has dropped over 2.5% today."
My reply was that Apple is all about the brand, so the people it sells products to judge by numbers and logos, not pertinent features.
Ron then wrote: "The news is only getting worse for Apple."
He quoted
Reuters
as saying that "Apple Inc took the wraps off a new iPhone on Tuesday, but may have left some fans wishing for more than an updated version of last year's smartphone.
"Newly minted CEO Tim Cook helmed his first major product launch with aplomb. The operations and supply-chain expert, not known for pitching products, stood in for ailing co-founder Steve Jobs, who did not show up as some expected he would."
"Apple shares are now down nearly 5%," noted Ron. "I see another "new innovation" is voice recognition. Hmmm... why doesn't Apple just license Android and be done with it."
With embargo attempts, fabricated 'evidence' and a lot of FUD, Apple has not been kind to Android. In general, Apple deserves very little respect for technology, just for money-hoarding.
"I was being facetious about Apple licensing Android," noted Ron. "My point was that all the new iOS "innovations" are copied directly from Android. When the dust settles, iOS will probably have 10 to 15 percent of the market, slightly higher than the numbers for the Mac cultist market."
Lastly I noted that based on Apple's SEC filings, Mac OS X only has about 4% of the market. GNU/Linux likely has more than that,
globally
(firms typically measure in the US or through US sites/referrals only).
"The new leadership from Cook is likely to be very hostile and aggressive towards Android based on the behaviour of Cook going back to 2009."High Plains Thumper later wrote to say that "Apple iPhone 4S fails to impress Wall Street," according to Todd Haselton. Quoting the article, "Apple took the wraps off of the iPhone 4S today but its stock price dipped by as much as 5% as investors looked to the Cupertino-based company to release a more impressive next-generation smartphone. Fifteen months after last updating its iPhone, investors wanted to see an all new design but instead were met with an incremental update in a case identical to the iPhone 4. It offers a dual-core Apple A5 processor, an improved 8-megapixel camera capable of recording 1080p HD video and Apple's new voice-based Siri technology, but the iPhone 4S does not offer a completely revamped industrial design, as many had suspected."

Too little, too late. The Register names 10 Android phones that already technically suppress the iPhone 4S (which is not even out yet). Sooner or later Apple will have to just give up and stop playing hardball with ridiculous lawsuits at trolls-friendly courts. This stubbornness from Apple cannot last forever. The new leadership from Cook is likely to be very hostile and aggressive towards Android based on the behaviour of Cook going back to 2009. In a way, he is likely to be worse than Steve Jobs (whose family we wish to send our deepest condolences). ⬆