SCOracle: Possibly Many Years in the Making, Linux Innocence Upheld
Dr. Roy Schestowitz

2011-10-30 00:42:32 UTC
Modified: 2011-10-30 00:42:32 UTC
In bed with Apple?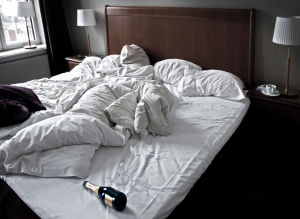 Summary: The Oracle vs. Google (Android) case gets delayed to the point where it enters 2012 (case started in 2010), still failing to show copyright or patent infringement
WELL over a year ago, Steve Jobs' good friend Larry Ellison [1, 2, 3, 4] decided to help a "thermonuclear" war on Android.
Oracle has hardly made real progress in the case. In fact, many of its patents have been thrown aside and it seems possible that Oracle's main contribution is a contribution of fear and doubt. It helps deter and scare some companies that sell Android. Oracle even tried getting those companies involved. This case is also a supply of FUD ammunition for Microsoft lobbyists such as
Florian Müller
.
Groklaw
has been on this ball since the case was first announced, just as it had provided extensive SCO coverage since 2003. Well, it seems as though Jones and Webbink can take a bit of a break and concentrate on other cases because:
Google is not giving up the ghost on the Lindholm emails. As evidenced by an email exchange between Oracle and Google counsel (563-1 [PDF; Text]), Google intends to appeal Judge Alsup's order upholding the magistrate's determination that the Lindholm emails are not privileged. (See Google Loses Lindholm Email Battle).





Alsup has proposed to divide the trial into three phases. In phase one, the copyright claims will be tried and determined by special verdict. In phase two, the court intends to try the alleged patent infringements. All remaining aspects, including potential damages and a decision on whether Google's actions were wilful, will be handled in phase three.
Microsoft lobbyists intervene in this case from afar. We provided evidential examples before. It's distortion of the market.
⬆