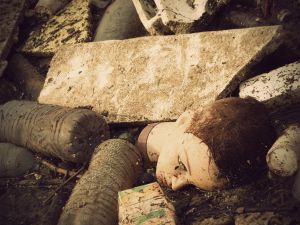 Summary: Microsoft is trying to kill Google in nefarious ways and this has ramifications for Linux, even for open standards and free codecs
THE increasing dominance of Android is one that we write about in our daily links. There is generally not much we can add to the news and not much to contradict, either. But Android is also under attack from angles that Google's Chris DiBona is addressing now (the "malware" FUD) and then there is the patent FUD. It's something that we specialise in.
As usual, with support from Microsoft lobbyist
Florian Müller
, the Microsoft booster Matt Rosoff tries to incite against Google over a remark about patent lawyers. Check out
this terrible headline
. The article contains talking points of the Microsoft lobbyists, trying to portray Google as the patent aggressor. For instance:
His point echoes Google's stand on the patent wars happening in the mobile space, but Google plays the patent game as well for key inventions like its search algorithms.
This is spin because Google never used patents offensively and it openly speaks out
against
patents. Microsoft has hired some lobbyists to try portraying Google as a hypocrite and a bully for merely defending itself from the likes of Microsoft.
On the MPEG front, Google has been developing a replacement codec (developed by acquisition) and LWN
does not neglect to credit the Ogg people as well
. In essence, both strands of codec development strive to set our multimedia free -- free in the sense that we need not get the permission of a patent troll called Larry Horn (head of the Apple- and Microsoft-backed
MPEG-LA
) to play back our video and audio that we ourselves create. Microsoft lobbyists like Florian Müller are pushing for MPEG-LA's agenda and against free codecs. As for Monty from Xiph.org, he is named one of the most influential people in the 2005 European debate about software patents. The article opens as follows:
While the talks at the 2011 GStreamer conference mostly focused on the multimedia framework itself—not surprising—there were also some that looked at the wider multimedia ecosystem. One of those was Christopher "Monty" Montgomery's presentation about Xiph.org, and its work to promote free and open source multimedia. Xiph is known for its work on the Ogg container format (and the Vorbis and Theora codecs), but the organization has worked on much more than just those. In addition, Montgomery outlined a new strategy that Xiph is trying out to combat one of the biggest problems in the free multimedia world: codec patents.
It is truly a problem because multimedia exists everywhere, from phones to TVs. Europe does not suffer from this to the same extent that the US and Japan suffer from it. But upon export it can complicate things. According to
this new report
, UK judges (who are also lawyers) are making the system here in Europe worse:
UK Judges Think US Makes It Too Hard To Get Patents, Lower Patentability Bar To Show How It's Done



[...]

It's bad enough that naturally-occurring genomic sequences are being patented at all – sequences that certainly weren't invented by anyone. But allowing those patents without even requiring "proof of specific, credible, and substantial utility at the time of filing" is just insane: it will open the floodgates for even more speculative filings on DNA sequences in the hope that someone, someday will come up with a use for them. Except that if they did, they'd presumably be hit with a patent infringement suit. So how does that promote innovation?
Those patent lawyers (and judges) are really quite the epidemic in the software world and the president of the FFII
warns of
:
European Commission "Patents in standards" conference fueled by large companies for swpats and undefined RAND ur1.ca/5ucd5
Yes, as usual. Microsoft tends to back those. It also sends its paid lobbyists there. Apple is rarely listed as we repeatedly stress. In fact, the push for software patenting cannot quite be attributed to Apple, just Microsoft and selected allies like SAP and Nokia in Europe. It does not mean that Apple is innocent though. As the Independent (British paper)
puts it
:
Apple has also distinguished itself this year by tying up hundreds of vague software ideas in patents and suing anyone it thinks infringes them, which is one of several reasons why all the big technology companies are locked in furious patent court battles with each other.
The competition from Linux is now
forcing Apple to lower its prices
, at least
according to speculative assessments
:
It doesn't take a rocket scientist to figure out that Apple -- until now the runaway market share champ in this nascent niche -- is finally facing legitimate competition at ridiculously attractive price points.
It is being reported that tablets running Android, especially ones from Samsung and Amazon, are selling or going to sell very well. It is likely that Apple just recognises what's coming and prepares to price "Apple"-branded products based on value and not brand value. Apple increasingly colludes with Microsoft against Android and we see this in the CPTN and Nortel arrangements.
⬆