FOSDEM Talk on Software Patenting in Europe
Dr. Roy Schestowitz

2012-01-16 15:22:24 UTC
Modified: 2012-01-16 15:22:24 UTC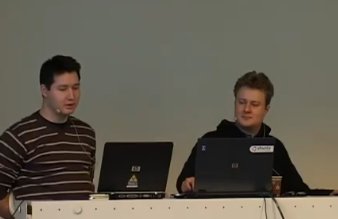 Summary: The president of the FFII to appear in FOSDEM 2012
THE past week has been relatively quiet on the parents front, but this does not mean that behind closed doors there are no attempts to legalise software patents in Europe, for instance.
The president of the FFII
will explain the patent situation in Europe
, so those who attend FOSDEM might want to go to
this talk
. In his own words:
Will talk about the EU software patents via a central patent court at FOSDEM 2012, Saturday 6pm ur1.ca/7h5j8
Slides (if any) will hopefully be put online.
Based on
some
other
new tweets
of interest
:
Costa Rica does not accept software patents as valid bit.ly/xrvob9 via @oscarretana
New Zealand is
currently grappling with this question as well
, quite notably in fact. The problem is that loopholes often exists for patenting software where it is not legal to do so.
⬆