Strong-arming the ARM world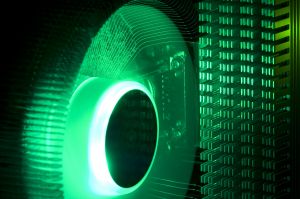 Summary: Experts insinuate that Windows won't make it in portable devices and Microsoft tries using legal (or illegal) instruments to distort the market instead
MICROSOFT is desperate to make a dent in the phones and tablets market, seeing damn well and also acknowledging that the desktops/laptops business is not growing anymore. The x86 monopoly is having a quiet crisis and Intel is still scrambling to find ways to evolve (Atom wasn't it).
Windows applications are typically compiled only for 32-bit Intel-conformant architectures (and sometimes 64-bit too). As soon as Microsoft steps out of x86 world, it has almost no applications, so the inertia is gone. Analysts realise that
Windows on ARM is a non-starter
and to quote this latest example from the news (there are
several new ones
):
Microsoft's Windows 8 OS was shown on a handful of prototype ARM-based tablets at the Consumer Electronics Show this week, but almost no one was allowed to try it out.
There is nothing impressive about it and certainly a lot less applications than Android/Linux has got. Microsoft is suddenly the underdog, whereas Linux is among the market leaders. This is why Microsoft thinks it can afford to distort the market, being the corrupt company Microsoft has always been. First it tried to force ARM devices to be crippled and thus made unattractive for Linux and then
it got worse
.
A few days ago we wrote about
UEFI fears being confirmed
. Microsoft cannot use the 'security' excuse for a platform that has about 0% in ARM devices. It's just about blocking the real dominant platform on new devices, notably Android. Microsoft managers cheat because they command no share there and
Mr. Pogson
, among
several news sites
, was quick to respond.
It's been a few years since Microsoft really shot itself in the foot by making itself look really unfriendly, and someone at the company must've been missing the pain. A careful read of the company's "Windows 8 Hardware Certification Requirements" document has revealed draconian policies that require vendors to block the installation of other operating systems on ARM devices.

First, a bit of history. Earlier this fall, Microsoft briefly made waves when it announced that Windows 8 would require that UEFI (the successor to BIOS) Secure Boot be enabled on all systems that ship with Windows 8 installed. Secure Boot uses vendor-provided signed keys to ensure that the OS in question has been properly validated. The concern was that this process could be used to effectively prevent the installation of Linux on ARM products.
Helios
has his own take
too:
From recent news, it seems that Microsoft banned booting of Linux or any other operating system on ARM based Windows 8 devices. From this decision of Microsoft, it seems that they are ready to war with GNU/Linux operating system. Due to the UEFI secure boot protocol, any other OS rather than Windows 8 can not run on ARM based devices.
Here is
the good take
of
Muktware
:
When Microsoft published The Certification Requirements for Windows 8 it was evident that the company wanted to use the secure boot to lock Linux out of such hardware, thus creating a Windows only hardware. The discovery lead to a strong protest from the FLOSS community. Microsoft allowed the non-ARM hardware to be able to run Linux if the hardware vendors chooses to allow that. But as we saw the arrival of ARM on desktop Microsoft "wasted no time in revising its Windows Hardware Certification Requirements to effectively ban most alternative operating systems on ARM-based devices that ship with Windows 8."
The illegality of this is
also being debated in the news
:
Microsoft has been discovered to have changed its requirements for the upcoming ARM version of Windows 8. The change essentially will prohibit ARM devices, including PCs, from running operating systems other than Windows 8 after they ship to customers.

Specifically, Microsoft recently amended its requirements for ARM Windows 8 System Builders. Unlike Windows 8 for Intel-compatible (x86 & x64) machines, the ARM version of Windows 8 will not be sold to the public. To purchase an ARM version of Windows 8, you will have to purchase a device with it pre-loaded (similar to Windows CE devices today, such as Windows Phone). The new requirement calls for utilizing UEFI Secure Boot, a technology that forces manufacturers to instruct devices to boot code certified by the manufacturer for the device.
If the hardware is to be digitally signed for Windows only, how does that benefit anyone except Microsoft? Even Microsoft boosters are
not trying to defend or provide coverup for what Microsoft is doing here
. Yes, even those who are like PR agents for the company find themselves disagreeing with Microsoft. Varghese
notes
that antitrust might not be a possibility here:
For one, the PC world is dominated by Intel, which is a founding member of the UEFI. Hence, in the case of Intel-based devices, Microsoft's requirements are close to those required by this body.

Secondly, ARM devices could be locked down without any fear of customer backlash as there was no support for older versions of Windows; on the PC platform, this was not the case. Customers who did not like Windows 8 might like to load Windows 7 or XP and would be angered if they could not.

And finally, the SFLC pointed out, there was no chance of anti-trust concerns being raised with regard to mobile devices as Microsoft had a very small share of the market. The reverse was the case with the PC and Windows.
How about a lawsuit then? Why should Microsoft be allowed to get away with it after numerous convictions for monopoly abuse? This is how Microsoft distorted the market in the past -- by cheating time after time whilst everyone was too passive, trusting an "invisible hand" perhaps.
⬆