Mozilla a Victim of the MPEG-LA Cartel
Dr. Roy Schestowitz

2012-03-22 07:43:54 UTC
Modified: 2012-03-22 10:18:55 UTC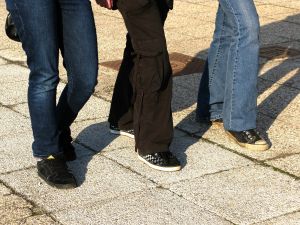 Summary: Mozilla demotes principles and surrenders to the conspiracy of software patent holders
For Mozilla, trust will be harder to re-earn now that it lost one of its principal FOSS proponents (Blizzard) and gave up to the MPEG-LA cartel, as we worried the other day.
As
one person put it
:
We suspected it, it's now confirmed: #Mozilla has no balls.
Here is the sad news:




Mozilla has been resisting the H.264 video codec in Firefox for quite a while because it is "encumbered by patents." But recently Mozilla walked that stance back a bit saying they were thinking about allowing the codec. Then today, Mitchell Baker posted an explanation of why the company will probably begin using it after all.





Mozilla's initial attempt to help enable an open web without the patent-encumbered H.264 video codecs has failed. In my opinion, this is a sad day for the open web and a terrible precedent for Mozilla to set.

Mozilla had tried to get around using H.264 by using and supporting open web video formats. The problem is that content providers haven't embraced the same model and more importantly, Google hasn't either (even though they champion WebM, H.264 still runs on Android).

According to Mozilla CTO Brendan Eich, H.264 is absolutely required right now to compete on mobile.




Mozilla is not what it used to be, and that's just sad. With the exception of this post, I never use Firefox to write posts anymore. KDE browsers are unlikely to ever do what Mozilla just did.
⬆