3-way attack on Android domination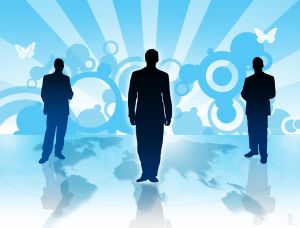 Summary: Updates on litigation and deterrence tactics against the fastest-spreading Linux distribution
T
HE NEW YORK press published a
widely-cited article titled "German Courts at Epicenter of Global Patent Battles Among Tech Rivals"
(paywall-crippled,
workaround here
). We wrote about this recently. Microsoft
was trying to get away from Germany
while using German lobbying to
deceive on the patent debate
.
As an increasingly obsolete company, Microsoft relies more than ever before on patents. Apple also relies on being able to block competitors (running Linux) from the market. As one article puts it, however,
"Apple May Lose Legal Battle Against Samsung In US"
and this is merely part of the general trend. Apple gets sued in response and this whole embargo scheme is proving to be distracting, a waste of time even to Apple.
Let's go back to Microsoft's own war on Android. Recently, Microsoft
acquired yet more Google-hostile patents (from AOL)
and as my co-host Tim
puts it
:
What do you do when you have products which people are not buying? What do you do when you produce a product that fails to grasp the interest of the consumer in the same way as your competitor?

Do you make your products desirable? – No need. In todays modern world you don't have to develop anything, you can merely stock up on patents, stuff your portfolio full and then go out on an expedition of legal challenges, NDA's and take a little of the cream from your competition! What a wonderful fair world we live in.
This is what Microsoft is exploiting at the moment and Glyn Moody's
analysis
says that with Netscape patents at stake "[t]his latest turn of events emphasises once more why it is absolutely critical for open standards to require RF licensing of any patents, as the W3C patent policy now rightly requires. If not, then major parts of the computing world can be held to ransom by owners of crucial patents that can't be coded around."
Steven J. Vaughan-Nichols
reckons it is indeed a move against Google
. He writes: "Microsoft didn't just buy AOL's patents, they bought what was left of its one time fierce Web browser rival Netscape's intellectual property to use in attacking Google's Android and Chrome."
Vaughan-Nichols
had more to say about it later
.
Muktware
says
"Microsoft Buys Netscape Patents, May Start Abusing Soon"
(i.e. destroy the market with otherwise-harmless patents).
Another CPTN member, Oracle, has its case against Android tracked over at
Groklaw
[
1
,
2
,
3
] and the latest update says:
A judge has finally told Oracle's lawyers that the relief they were asking for in a motion signed by a Boies Schiller lawyer would be unfair, excessive, and prejudicial to Google.
Separately, Moody talked about
"[w]hat one line of code can teach us"
, noting quite accurately that the nuisance to eliminate is software patents, rather than go one-by-one after companies that abuse them. He writes:
Glyn Moody looks at an example of how a patent on one line of code can inhibit innovation for a generation and how that lesson should not be forgotten when the government is asking what an open standard is.
With proper regulations and laws, Linux will thrive, Right now the law is being manipulated so as to put the best operating system at a position of disadvantage. The quickest fix to all this is to end software patents.
⬆