Amplifying the protest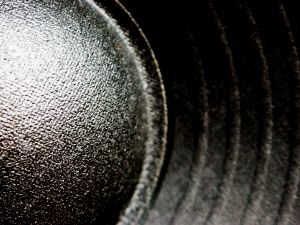 Summary: Interesting new calls for action and some news with special involvement from Microsoft and Apple (trolling by proxy)
F
RENCH activism
seeks to stop software patents in Europe
now that there are new politicians in positions of power. To quote a site which battles the unitary patent:
The next Competitiveness Council will be held on May 30th and 31st 2012. François Hollande's government will be attending it for the first time1. April calls upon the French president to take this opportunity to act against software patents and to bring up the flaws and the issues of the current unitary patent project.
This is basically a call for the new French president to "Stop software patents". The FSF and APRIL
join in
:
The next Competitiveness Council will be held on May 30th and 31st, 2012. François Hollande's government will be attending it for the first time. April, the French free software group, calls upon the president to take this opportunity to act against software patents and bring up the flaws of the current unitary patent project.
The
Against Monopoly
folks (opposing patents in general)
share this story
about patent doubts:
JAY VADIVELOO, who is a mathematics professor and also works as an actuary for an insurance company, writes in the New York Times about how he got a patent and makes it sound easy...

He describes his invention: "Generally when an insurer performs certain calculations, it includes data from all its policies. If it has a million policies, that means a lot of processing as various scenarios are considered. Sometimes, the work can take days. I believed I had a solution to this cumbersome and costly process: create subgroups from the database, sample policies from each, repeat the process several times, then combine the results. My technique provides results similar to those from studying all policies, and saves time and money."
The same site also shares a link to
religious point of view
on intellectual monopolies: [
via
]:
As we all know, the concept of intellectual property rights is a criminal activity, one of many, that the state engages in, by virtue of the fact that the practice is contrary to natural law. Further, the regime is ultimately enforced by violence, which is in violation of revelation, "thou shalt not kill."
Some patents do lead to unnecessary deaths (in the name of profit).
In an article which we mentioned here before (see
this printer-friendly version
) Mike Masnick finds good backing for his claim that
patents (or patent trolls) destroy jobs too
(thus income source of families):
Last fall, after years and years of bickering and fighting, Congress and the President finally got together to pass what they called a "patent reform" bill. While the bill made a few changes to how the patent system works, it almost completely ignored the issue of patent trolling or just how destructive patents are to innovation. Even more ridiculous is that the President insisted that the new bill would create jobs.
Microsoft and Apple are
said to have armed 4,000 patent warheards
in a new article which says:
In many ways, Scott Widdowson is your typical electrical engineer. Most days, when the weather's good, he bikes the 15 miles along the Ottawa River to his company's offices in the west end of the Canadian capital. Once there, he settles in for a day of reading technical specifications, poring over computer textbooks, or prying apart consumer electronics — logic probe in one hand and a soldering iron in the other.

But Widdowson is a specialist. He's one of 10 reverse-engineers working full time for a stealthy company funded by some of the biggest names in technology: Apple, Microsoft, Research In Motion, Sony, and Ericsson. Called the Rockstar Consortium, the 32-person outfit has a single-minded mission: It examines successful products, like routers and smartphones, and it tries to find proof that these products infringe on a portfolio of over 4,000 technology patents once owned by one of the world's largest telecommunications companies.

When a Rockstar engineer uncovers evidence of infringement, the company documents it, contacts the manufacturer, and demands licensing fees for the patents in question. The demand is backed by the implicit threat of a patent lawsuit in federal court. Eight of the company's staff are lawyers. In the last two months, Rockstar has started negotiations with as many as 100 potential licensees. And with control of a patent portfolio covering core wireless communications technologies such as LTE (Long Term Evolution) and 3G, there is literally no end in sight.
So here we have another example of the costs of trolls. Behind them we find companies like Apple and Microsoft. This shows that trolls do not quite operate alone. See
MPEG-LA
for another example. The complex network of patent proxies/trolls has made everything harder to police. To give another example, B&N complained about Microsoft's use of
MOSAID
, but Microsoft then paid B&N to shut up. It's like bribing one's way out of punishment for crime.
⬆