SUSE: Ambitious Claims, But Short on Delivery
Dr. Roy Schestowitz

2012-08-02 17:04:01 UTC
Modified: 2012-08-02 17:04:01 UTC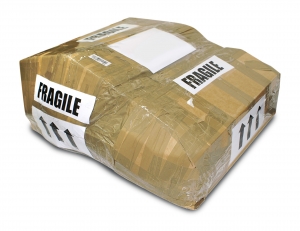 Summary: New PR from SUSE seems dubious
SUSE, the Microsoft-funded and Microsoft-funding company that taxes GNU/Linux, has got some awkward new press release claiming leadership in Fog Computing. Someone from the Attachmate Group, promoting Microsoft tax through SUSE, accompanies the PR with this article:
But think of it this way: If you're running a proprietary stack, you're limited to the service providers that run on that single brand of infrastructure. If you need to mix and match, will your proprietary vendor be open to having the solution integrate with everything else? If you don't have full support, then you're opening up risks when the pieces don't work together.
SUSE is sort of proprietary. It is hard to get SLE* source code, as we demonstrated several years ago. And also, it's not free of charge. One must pay Microsoft. Here is
an example
of a writer who aided SUSE's PR:
While much is written about the convergence of open source and cloud computing these days, including coverage of the trend here on OStatic, the usual players--OpenStack, CloudStack, Eucalyptus Systems, Red Hat--tend to dominate the headlines.
OpenSUSE blog posts have become quite rare, but here is one from
hackweek
:
The provisioning of a system is nothing new in SUSE Manager, so you might already be familiar with it. I stripped it down a bit, so the only option is to select the autoinstallation and to Create Cobbler System Record.
There are
other improvements
, but we no longer keep track of this project that openwashes SLE*.
SUSE is gradually dying
, but it is shameless with its PR. To claim leadership is to basically spin or lie.
⬆