The Microsoft Lobby Uses Regulators as Weapon Against Google
Dr. Roy Schestowitz

2012-11-21 20:39:55 UTC
Modified: 2012-11-21 20:39:55 UTC
Best tool for a hack job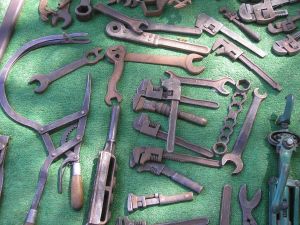 Summary: Microsoft and its proxies incite regulators against Google
I am hardly a Google user myself, but when it comes to hack jobs I mind a lot. Microsoft with its proxies is trying to incite the government against Google (search) as a last resort in the search battle. There is some news which suggests lobbying win for Microsoft:
Last month, Reuters reported that four of the five FTC commissioners had concluded that Google has used its search market dominance to harm its rivals. Agency investigators circulated a draft memo recommending legal action against Google. Last week, Bloomberg reported that the FTC has delivered "an ultimatum" to Google demanding that the search giant offer a plan to settle the investigation, or face a lawsuit. If no settlement is reached, the FTC will press ahead in the coming days with a vote that will determine whether the commission files a lawsuit. If that happens, the lawsuit would be the most dramatic action taken by the U.S. government against a major technology company since the Department of Justice challenged Microsoft in the 1990s.
"If you don't think you can win," writes Pamela Jones, "maybe you should think about whether you really have a case? And leaking threats when you know you don't think you can win is lame. What's really going on here?"
She quotes Danny Sullivan's article which
defends Google
by saying that no government intervention is needed. The action came after
heavy anti-Google lobbying from dubious groups
, including some from Microsoft proxies.
FairSearch is a Microsoft front
, for example, a fact that articles like
this one
conveniently overlook. Read this:
Earlier today, the group FairSearch published a blog post outlining potential remedies that the Federal Trade Commission (FTC) should consider in its antitrust inquiry into Google's practices. FairSearch is a group of companies that complain to regulators that Google's superior performance is the product of "anticompetitive" behavior. FairSearch members include Microsoft, Expedia, Hotwire, Foundem, and TripAdvisor.

FairSearch's post today lists behavioral and structural remedies, along with steps for ensuring implementation of these remedies. We've written extensively on remedies proposed by FairSearch, refuting over a dozen of them. Google is a client of my firm, but I do not speak for the company, only for myself.

Nonetheless, I want to address FairSearch's latest offering, though many are recycled without the slightest improvement.

FairSearch's proposals are, at points, hopelessly vague. I have to guess at the proposals, to some extent, in order to refute them. As a result, this post is more detailed than the one it refutes.

[...]

Indeed, these flawed remedies demonstrate that Google's competitors are not interested in competing in the marketplace to win over customers. Instead they want to use the power of government to handicap the strongest of the pack, to the benefit of the weaker competitors. That's a raw deal for consumers, and a heavy blow against innovation.
Microsoft never cared about innovation. Destruction is the motto. Microsoft does whatever it takes to just eliminate competition.
⬆