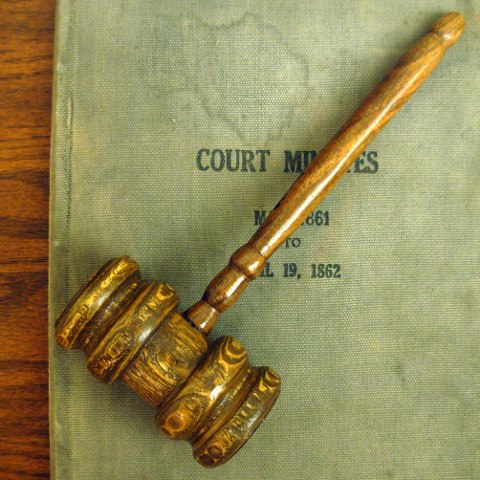 Summary: Biased court gives Microsoft power over Android and Apple manages to ban some Android devices in Europe
The Microsoft vs. Motorola case (over Android and FRAND) is in many ways Google's way of defending Android from Microsoft patent tax, but the trial is stacked by Microsoft boosters [1, 2, 3] and local participants are from Microsoft's back yard. The verdict, thus, is pro-Microsoft to the extreme:
The Seattle federal judge who recently oversaw a two-week trial between Microsoft and Motorola over standards-based patents handed down a key order today, finding that Motorola won't be able to use its patents to get an injunction against Microsoft. That means that while Motorola might be able to use its patents to win some money from Microsoft, it won't be able to get the ultimate reward of a successful patent suit: the ability to kick an opponent's product off the market.
As
Groklaw
put it
:


The judge in Microsoft's home court in Seattle, the Hon. James Robart, has handed the company a huge win against Motorola regarding injunctions on RAND patents. What a surprise. Not. This is in Microsoft v. Motorola, and the judge is the one who blocked the injunction a German court ordered against Microsoft for infringing Motorola's RAND patents. Now the Seattle judge has ruled [PDF] that Motorola can't get an injunction for any RAND patents it owns either in the US or in Germany or in fact worldwide, even though this case was about only two patents.
How about choosing a neutral setting for this trial?
In other news, Nokia is
going after RIM
, which is
already on the verge of death because of patents
. Microsoft has also been feeding trolls with strategic patents of
Nokia
, increasing
the cartel
's Android toll
*
.
These cartels are called "aggregators" in the corporate press now that Google is complaining openly, not just playing along. Some of these cartels, such as
RPX
, are already playing a secret role. Then, consider
what Sony did last week
.
Speaking of real aggregators, ones that respect fair use, the corporate press has
this
to say:?
Google's imprint on daily life is hard to ignore in Europe, where it reportedly has 93 percent of the Internet search market, more than in the United States. Yet when it comes to its lobbying of lawmakers, Google prefers a low profile.

That all changed this week when Google fired a rare public broadside against a proposal that would force it and other online aggregators of news content to pay German newspaper and magazine publishers to display snippets of news in Web searches.
Recall what
Rupert Murdoch did with Microsoft
.
Anyway, in other news about Android, Microsoft's patent partner Apple is
banning some Android products
:
Apple Inc. won a Dutch sales ban on some of Samsung Electronics Co.'s older Galaxy tablets and smartphones after a Netherlands court ruled in a patent lawsuit.
Apple has become
a patents company
despite not innovating, merely integrating. The same goes for Microsoft.
⬆
____
*
Android skills, as noted in daily links we posted, are sought within Nokia, but it is too early to speculate much.