USPTO's Software Patents 'Roundtable' is Rigged
Dr. Roy Schestowitz

2013-02-15 18:04:47 UTC
Modified: 2013-02-15 18:04:47 UTC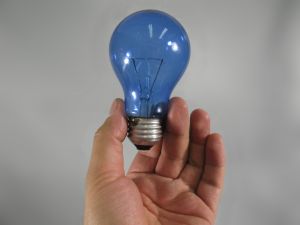 Summary: Debates about software patents in the United States are still not permitting particular views' representation
THE USPTO does not really want change. But the public is increasingly dissatisfied with the USPTO's function, so USPTO executives need to save face. Recently we warned that the USPTO's so-called debate on the subject of software patents was paralysed by design; the central question was not whether such patents should be valid but what 'quality' they have.
Not too shockingly, based on one
who was apparently a witess
, the roundtable is somewhat of a sham:
At the USPTO's #swpat roundtable. So far everyone agrees that patents should be high quality. OK. I also support motherhood and apple pie.
Here is what
a lawyers' site wrote about this recent roundtable
:
Law360, New York (February 12, 2013, 5:14 PM ET) -- The U.S. Patent and Trademark Office needs to more aggressively scrutinize software patent applications to ensure that it issues fewer broad, vague patents favored by so-called patent trolls, business leaders and computer programmers told the office at a forum Tuesday.
Gérald Sédrati-Dinet, a European activist against software patents,
wrote
:
Disclosing algorithms is good, but it is not THE solution...
The subject of software patents is quite hot in
New Zealand
at the moment and Dave Lane
wrote about it
as follows:
After stating support for #swpat exclusion, how does Minister Foss reconcile the fact that only the pro-patents lobby endorses his SOP120?
Here is
the corresponding article
about the
"as such" loophole
:
Has Craig Foss come good on software patents?



[...]

So there we have it: clear, emphatic assurances from the Minister in charge of the Patents Bill that following passage of the new law (as amended by Mr Foss), computer programs will no longer be patentable in New Zealand. Which is great, right? After all, isn't this what New Zealand software developers have overwhelmingly demanded?

Well yes, but the problem is that Minister Foss's latest assurances contradict his earlier comments that his "as such" amendment would create a legal "grey area" and allow "hundreds of software patents" to continue to be granted in New Zealand. It also confirms that Minister Foss is squarely at odds with leading IP lawyers who have said that his "as such" amendment will allow software patents.
There seems to be no limit on the scope of patenting if lawyers and lawyers-turned-politicians call all the shots. Over in Australia, the steep decline continues in parallel to the US; the patent monopolies industrial complex
spreads like cancer
: [
via
]
More patents over human genetic material could be granted after a landmark ruling in the federal court in Sydney on Friday morning.
What a disaster. As we'll show in the next post, the US is undergoing some kind of self-assessment/introspection when it comes to patents. That's the sort of dynamics we need to strive for. Rigged roundtables won't make a difference but perpetuate the status quo, so more people in the development community ought to get involved and become vocal.
⬆