Financial Penalties Won't Undo the Crimes (Microsoft Antitrust)
Dr. Roy Schestowitz

2013-03-05 17:26:23 UTC
Modified: 2013-03-05 17:26:23 UTC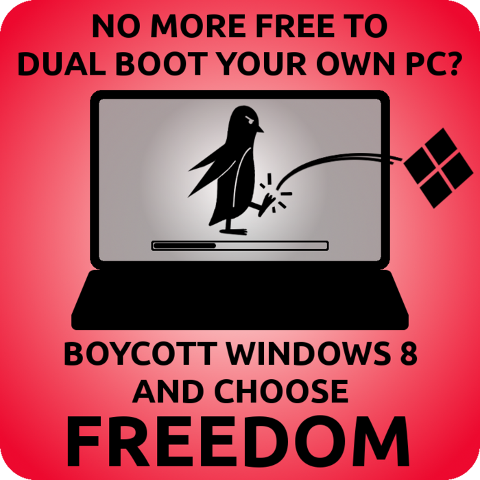 Summary: Critique of the "too little, too late" action that addresses Microsoft's abuses against the Web
So Microsoft is engaging in anticompetitive behaviour again. A petition has been set up to protest UEFI restricted boot, but not many people are signing it because of low awareness. Something is clearly not working because Microsoft can do almost anything it wishes without facing consequences, at least not immediately. A better regulatory system is urgently needed; it's the same in the financial sector.
As part of
a story that was mentioned here recently
, we wish to mention this summary of 4 sources
about Microsoft antitrust
:
Unnamed sources are saying that the EU plans to levy fines against Microsoft, perhaps before the end of March. The EU said Microsoft recently failed to comply with a settlement that required it to offer EU consumers a choice of browsers.

Foo Yun Chee with Reuters first broke the story, reporting, "EU competition regulators plan to fine Microsoft Corp before the end of March in a case tied to the U.S. software giant's antitrust battle in Europe more than a decade ago, three people familiar with the matter said on Thursday.... 'The Commission is planning to fine Microsoft before the Easter break,' one of the sources said, adding that it is possible that procedural issues could push back the decision."

All Things D's John Paczkowski confirmed the report, writing, "And sources familiar with the matter have confirmed to AllThingsD that this is indeed the case at this time. No word yet on the size of the fine, but given EU Competition Commissioner Joaquin Almunia's public threats over the misstep, penalties could be severe. Whatever they are, sources say the EC will likely announce them sometime in March."
Generally speaking, purely financial (and belated) penalty is not the answer; they should send people to prison, prevent anticompetitive action when it happens, make remedy by forcing the firing of particular members of staff, etc. A writer in
Forbes
said, "Microsoft To Be Fined By The EU Again? And The Problem With Governments Being Able To Fine Companies" (no link on purpose).
He said: "Yes, we do need to have some means of stopping companies breaking the law and money seems the best way to do it."
A more immediate penalty would have worked better. Many people lost their jobs when Microsoft did its crimes. They'll never get justice.
⬆