Microsoft Acknowledges That Windows, the Common Carrier, is Falling Behind
Dr. Roy Schestowitz

2013-03-08 17:14:04 UTC
Modified: 2013-03-08 17:14:04 UTC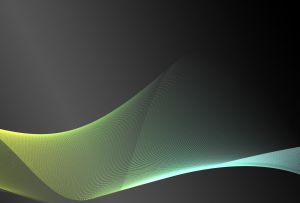 Summary: Microsoft desperately tries to lower the price of Windows because OEMs walk away; Microsoft's co-founder "not happy" with Microsoft, no longer thinks it is a worthwhile investment
Windows 8, or Vista 8 as we commonly call it, is doing much worse than Vista, on which it is based. It continues to fail pretty badly. Even a pro-Micorsoft news site had asked, "Is Windows 8 In Trouble?"
This question was brought up in light of
news
about price drops (after price hikes), which means that OEMs are walking away. As
Pogson put it
:
M$ are at the edge of a cliff. They raised prices to milk the usual cash-flow from the truly locked-in and now even they aren't buying it. There is either going to be a dramatic fall in prices or a dramatic fall in share of the market. Even at $0, I think the price/performance of that other OS is poor so expect prices M$ charges OEMs to fall to $10-$20 over the next year. This will affect "7″ as well because they can't sell "7″ at too much higher a price than "8″.
It is being reported that Microsoft's Vista 8 tablets fail to sell (
Samsung even cancels such products
) and
Android is a notable cause for it
:
There are reports coming in that Microsoft's Surface tablets, which the company has made a very big effort to promote, are not selling well. Pacific Crest analyst Brendan Barnicle is quoted in Forbes predicting sales of only 600,000 Surface units in the quarter, which is down from an original forecast of 1.4 million units. For the full year this year, his sales forecast drops to 3 million, from 4 million. He also predicts that the shortfall will impact Microsoft's bottom line.

Microsoft must move quickly to create a brighter future for Surface devices if it wants to be a player in the tablet race, otherwise the company's tablet prospects could resemble Microsoft's phone prospects over the past few years. Ironically, the key for making Surface a success may be embracing open source platforms, and Android in particular.
No, not really. Microsoft has been busy trying to use patent extortion against Android as means of making up for the loss of income incurred by the emergence of Android as
de facto
mobile platform.
Here is a recent Ballmer interview where
he spoke about Vista 8
:
Q: Then question number 2 is, I guess: How will you manage things more carefully? Put another way: How will a Win8 ecosystem differ from the Win95?

Ballmer: First of all, applications written to the new Win8 APIs have to be written in a much better-behaved manner. And we've prescribed how OEMs add their value into the experience. I think both of those things go a long way to ensuring that no matter what the business model or the price point of the device, they are higher quality. We're taking more steps to be careful and limited in what people can do on our processors....
Artificial limitations. Let this remind people why Microsoft is so harmful to so many. Notice how Bill Gates expresses disappointment at Microsoft's efforts in such devices; he
no longer thinks that Microsoft is a good investment
and IBM has in fact just leaped past Microsoft (again) in terms of market value. Here is part of the sobering reality:
Steve Ballmer has never claimed to be a visionary like Steve Jobs, or a brilliant engineer, like Yahoo! (YHOO) CEO Marissa Mayer. Steve Ballmer is a marketing man, top to bottom. He's just not a successful one.

The decision to split Windows 8 into two operating systems in an attempt to replicate the Windows Home/NT division was a train wreck. The decision to price the Surface RT to compete with the iPad was a train wreck.
The greater competition is actually Android. It's not a "Mac versus PC" world.
The
articles about Gates speaking against Microsoft
really say it all. The company is a lost cause. All those articles about Gates are damaging and revealing; no wonder many executives
left the company
.
⬆