Open Hardware (Freedom- and Modifications-friendly Hardware) a Growing Force, But Intel Needs to be Kept Away
Dr. Roy Schestowitz

2013-10-18 16:10:26 UTC
Modified: 2013-10-18 16:10:26 UTC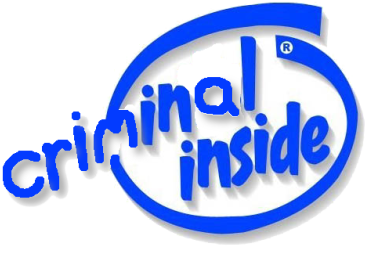 Summary: Efforts that label themselves "Open Source Hardware" are gaining popularity, but Arduino and other efforts need to keep the notorious vandaliser, Intel, well out of their boundaries
So-called "Open Source Hardware" or "Open Hardware" is derived from the ideals of Free software, as laid bear by Richard Stallman 30 years ago. The notion that we should share designs and permit people to modify designs is not entirely novel because stuff like Lego encourages us and our children to do so. Talking about business models [1] is another, perpendicular/orthogonal issue and whether it can relate to software or not [2] might not matter so much, either. It's like when people argue with Stallman about whether Free software is good for business or not, as if having a business model is somehow essential to justifying freedom or somehow defends denying people their freedom.
Arduino, one of the leading forces in the area, is now speaking to the press [3] and
greedy, malicious Intel
tries to interject itself into it, just like it did with
OLPC
, basically destroying the project. Arduino would be wise to learn from OLPC and send Intel far away.
⬆
Related/contextual items from the news
: